Flavor Inspirations:
Chicago Ramen
Mar 27, 2017
Did you know that March is National Noodle Month?  To celebrate, I have been trying to gather a group here in Lombard to go downtown to slurp some ramen before the month comes to an end. 
What makes for good Ramen soup?  For most aficionados, it all starts with the broth.  To my understanding, there are four types:
Tonkotsu – A rich base of boiled pork bones.
Miso – A nutty fermented flavored broth made from bean paste.
Shoyu – A light broth made with soy sauce.
Shio – A salty clear broth.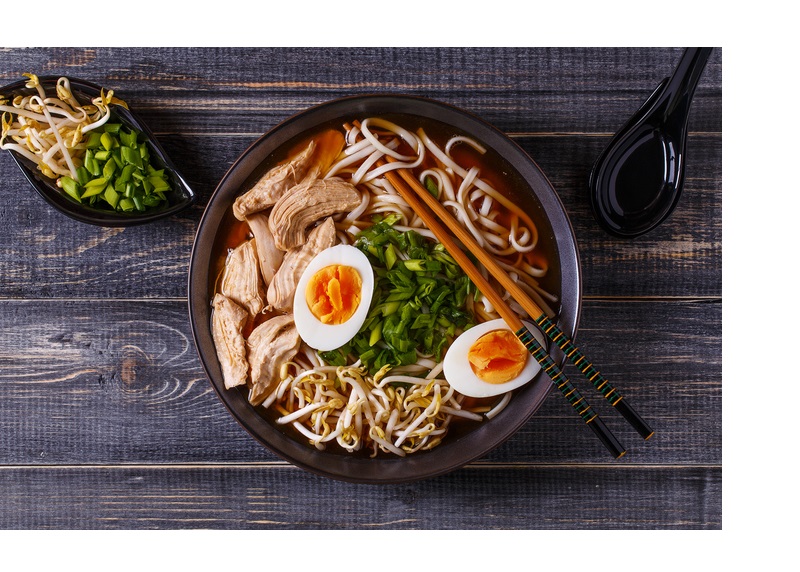 Traditional ramen chefs then select their preferred noodle of choice (e.g., straight or curly), protein (or protein alternatives – seitan), vegetables, aromatics and garnishes like kimchi (fermented cabbage) or nori (seaweed).  A quick Google search revealed here in Chicago there are two of the top fifthteen rated ramen restaurants in America: Yusho (operated by a Charlie Trotter's alum) and Strings Ramen Shop known for making their own noodles on-site.
We do not have any traditional ramen recipes posted on our website.  However, we do have a recipe for another type of noodle soup that is popular in Japan, a Soba Noodle Bowl. We also recommend checking out our Asian Style Noodle Bowl. Both are great recipes to serve your guests to celebrate National Noodle Month.

Joe Beitzel
Director of Channel Marketing
Custom Culinary, Inc.