Flavor Inspirations:
Bacon, Bacon, Bacon
Apr 11, 2017
I was online checking out food festivals, when I noticed that the 39th Pig Cooking Contest was held this past weekend in North Carolina – USA's largest whole hog BBQ. It suddenly occurred to me that I missed the 9th annual Baconfest Chicago event last month. It was held at the UIC Forum on Friday March 31 and Saturday April 1. It is primarily a tasting event featuring the most creative bacon dishes and beverages created by Chicago chefs and mixologists. In addition, artisan bacon-makers and bacontrepreneurs display, sample and sell their signature products.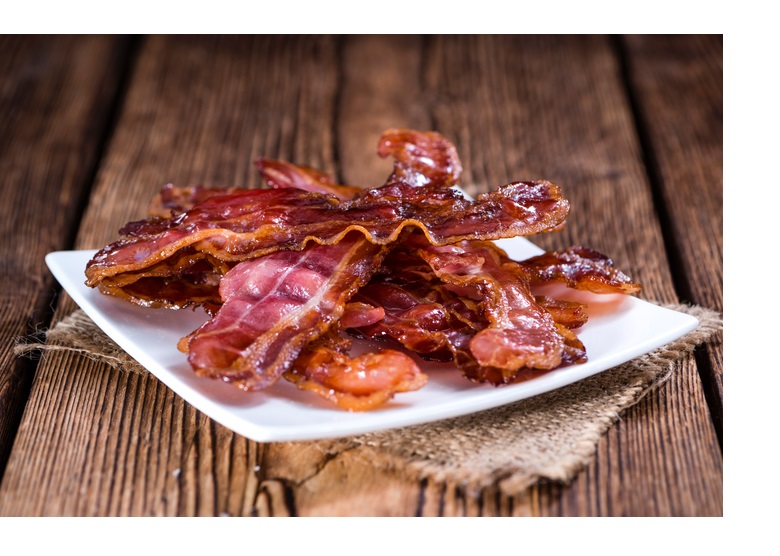 Regarding signature products, I skimmed the recap detailing the winning concepts for the most creative use of bacon. For the second year in a row, local restaurant Honey Butter Fried Chicken won an award for their loaded mash with fried chicken chunks and bacon buffalo sauce. One menu finalist that piqued my interest was Filini's Bacon Foccaccia Grilled Cheese paired with an Apple Bacon Cream Soda.
Bacon jam appeared to be a very popular item. We have a similar product, Gold Label Bacon Onion Marmalade, which is a sweet and savory marmalade, made with smoky diced bacon and caramelized sweet onions. Click the link to get some great recipe ideas. My personal favorite is our Southern Style Chicken & Waffles with Bacon Onion Maple Syrup, a great menu item for your guests craving breakfast 24/7. Our Market Indulgence Burger is perfect for meat lovers.
As I stated earlier, I missed Baconfest Chicago. I was on Spring break with my family; however, I already marked my calendar for 2018, their 10th annual event. In the interim, I am going to have to experiment with all the great recipes our team has developed utilizing our Bacon Onion Marmalade.

Joe Beitzel
Director of Channel Marketing
Custom Culinary, Inc.