Flavor Inspirations:
National Hoagie Day
May 05, 2017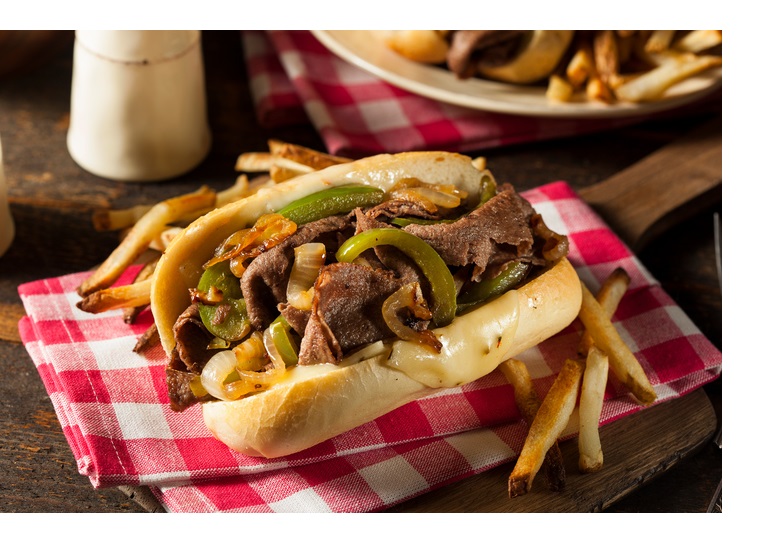 Friday, May 5th is National Hoagie Day. "Hoagie" is the name coined in Philadelphia for a big Italian sandwich and was declared the "Official Sandwich of Philadelphia" in 1992 by former Philadelphia mayor Ed Rendell. However, pinpointing its origin is difficult based on all the different stories on the internet. Most of the stories center around the Philadelphia Navy yard located on a piece of land known as Hog Island. One version has Italian immigrants creating a sandwich with various meats, cheeses and lettuce prepared on a long flat roll first known as the "Hog Island" sandwich, later shorten to "hoagie." The other story is about the Irish immigrant Navy Yard workers, where Hogan was a very popular name and their nickname became "hoagie."  Accordingly, the term "hoagie" took hold when the Irish immigrants bought Italian sandwiches they purchased from South Philadelphia delis to work. There are other Philadelphia stories about the origin of "hoagies." Regardless, the team here at Custom Culinary® would like to share with you two recipes you might want to serve your guests as a special Friday:
Happy National Hoagie Day, and remember, Be True to the Food.

Joe Beitzel
Director of Channel Marketing
Custom Culinary, Inc.