Business Building Ideas:
Bowl Explosion
Mar 05, 2018
Might I say that there is a "bowl" opportunity for most all ethnic cuisines, and most all dining segments—to include food trucks, carts, and fast casual through fine dining! We see College and Universities creating, with huge success, broth and bowl stations for their student population. The healthy halo influence, as well as variety of bowls offered, has proven successful. The B&I corporate segment is also expanding this offering.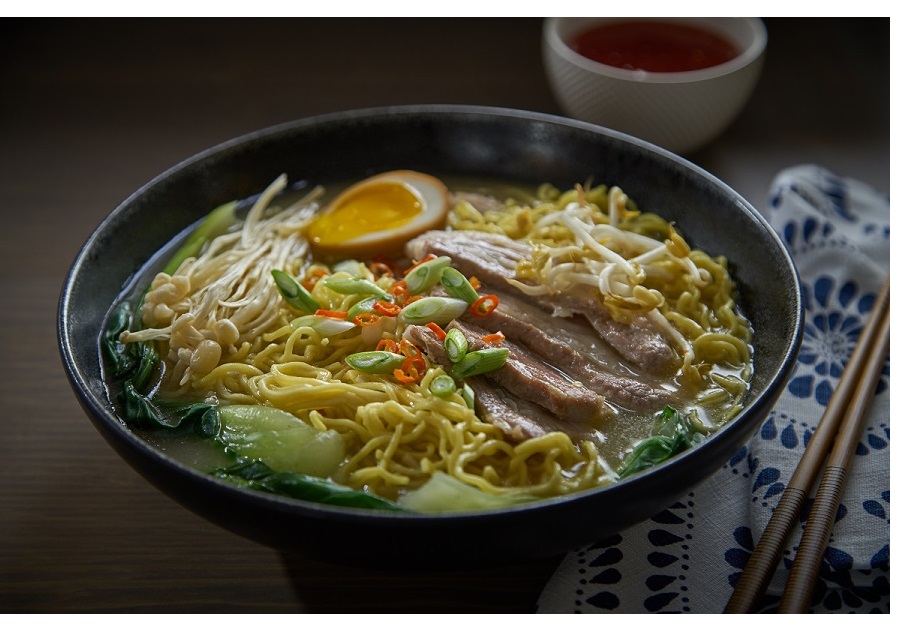 Historically, in the United States, bowls were relegated to soup, salad, cereal and pasta dishes. With the ease of handling, the "bowl" offers operationally friendly dishes to build, easy to eat entrees for lunch and dinner offering warm aromatic broths, dressings or light sauces and colorful crisp vegetables, noodles, rice or grains. Healthy protein offerings are more the garnish than main event. Patrons enjoy the portability of the dish, as well as the ability to offer "build a bowl" your way.
Rice and noodle bowls have graced the Asian landscape for generations, offering healthy, flavorful, aromatic, filling and economical, ie. "complete meals in a bowl". Fish and shellfish were often the main protein staple throughout Asia in the inception of these tasty bowl offerings, with limited availability of land based proteins such as chicken, beef and pork.
Today, bowl style dishes are popular delivery systems for Mediterranean, Latin, Mexican, Spanish and the Asian Rim countries of China, Thailand, Vietnam, Korea and Japan. Indian cuisine fits well into this eating profile with its emphasis on vegetables, chicken, fish and dairy enhanced by the infinite number of curries and gravies.
As chefs at Custom Culinary®, we work closely with national and regional chains, college and universities, health care and the US military to provide flavoring systems to create and enhance food, noodle and rice bowls of choice. Our recently created ready-to-use Passport Global Flavors™ Asian broths deliver authentic flavors, which include a Beef Pho Broth, Tonkotsu-style Pork Broth, and Thai-style Vegetable Broth. Enhanced with aromatics such as lemongrass, basil, lime, cilantro, and jasmine our Custom Culinary® broths provide the ability for quick and easy bowl builds with an array of added fresh vegetables, rice, rice or egg noodles and lean proteins served piping hot throughout the day, on the go or dining in.
We must note that noodle, broth and food bowl offerings provide a "bowl me over" food cost that is attractive to all segments of our industry. These bowls represent the "king of comfort", enjoyed by millions and at this level of commitment will be endeared by operators for years to come.
David Russell
Corporate Executive Chef - CEC, CAA
Custom Culinary, Inc.