Flavor Inspirations:
Advanced Asian
Oct 29, 2014
Late October, early November is month the typical year end lists first begin to surface – best of 2014, predictions for 2015, etc. The Sterling Rice Group (SRG), a CPG and restaurant strategic branding firm recently published their list of the top 10 culinary trends of 2015 which is worth your time to check out all ten of their predictions.  The one that grabbed my attention was "Advanced Asian." They defined this type of Asian cuisine to be more complex/spicier, more regional in nature like northern Thai or Japanese specialties like okonomiyaki pancakes or Filipino foods.   Interesting, a few days later while I was online, I read an article in Washington Post about Japanese chefs and scientists teaming up at Kyoto University to create a food lab that is experimenting via different cooking methods to make traditional Japanese cuisine tastier.    
I know I am going to sound biased, but our culinary team here at Custom Culinary® recognized the Asian trend a long time ago and has done a great job creating some really authentic dishes. All you have to do is click on our website's recipe section go to the Search Recipes column on the left side, scroll down four boxes to Ethnic Cuisines and pop in Asian. Our chefs have developed traditional Asian fare like Thai-style Chicken Satay with a Peanut Dipping Sauce to innovative fusion recipes like Asian Flatbread Pizza.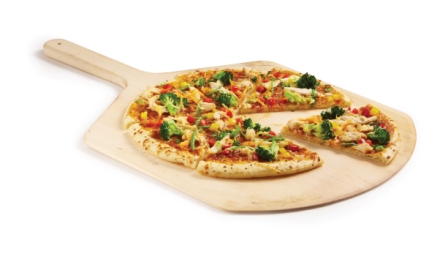 One traditional Japanese dish that is a personal favorite is the Japanese Soba Noodle Bowl. Soba is a buckwheat noodle that can be served hot or chilled with various toppings. In researching this post, I learned that soba noodle dishes vary by region and time of year. Sounds like "Advanced Asian" to me.
As you begin to innovate more Asian dishes for your menu, Draw on our culinary expertise.
 Contact us directly!  Remember our mantra at Custom Culinary® is Be True To The Food.

Joe Beitzel
Director of Channel Marketing
Custom Culinary, Inc.