Business Building Ideas:
January: National Soup Month
Jan 04, 2017
How about a little soup trivia to kick off January, National Soup Month? More than one half of the chicken noodle soup purchased in the U.S. is sold during the cold and flu season. If you want to fact check this statistic, check out FoodReference.com. If you want to fact check some great soup recipes, check out our recipe section here.
Given it is National Soup Month, the Culinary Team here at Custom Culinary® recommends that this would be a good time to run some soup specials, better known in Foodservice as LTOs.  Rationale: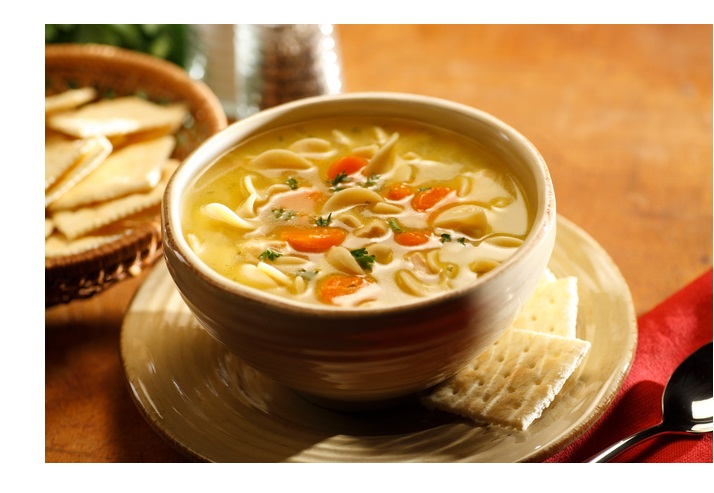 1. LTOs are an effective way to provide guests with specials that are made for seasonal focus, more specifically holiday focus. Consequently, they keep operators' menus fresh and pull in more repeat guests over the recommended three to four weeks of the special. Depending on your operating capabilities, we recommend running one soup special per week. Daily specials would be awe-inspiring!
2. Soup specials priced for profitability, will boost your overall January profits.
3. According to a 2014 Technomic survey, LTOs appeal to a broad demographic. By the numbers: Nearly half (48 percent) of consumers during the survey period tried a LTO menu item in the past month; more than 3 in 10 of the participants, ages 18 to 44, ordered one in the past week. LTOs are a great way to target Millennials!
4. LTOs are a great tool to test new items to determine whether they would be ideal for your menu on a permanent basis. Note: Monitor all specials. 
Our team is ready to assist you in celebrating National Soup Month and jump-start your 2017 profitably. Just visit our website for our extensive soup recipe section or reach out and contact us directly.  Remember: Be True To The Food. Happy National Soup Month!

Joe Beitzel
Director of Channel Marketing
Custom Culinary, Inc.