Flavor Inspirations:
Welcome to Cuba!
Feb 02, 2017
I, like most of you, LOVE FOOD! Perhaps I'm a little too smitten, but I suppose there are worse things in life to be addicted to. I can tell you in all honesty that there are very few foods I am not willing to try and of them, very little I don't enjoy. I like a huge variety of flavors and truly embrace foods from all nations and cultures. The thing with me though, is I pine for authenticity, 'True Taste' as we call it at Custom Culinary®.
When I refer to 'True Taste', I'm not only speaking about flavor, but also the preparation, execution and presentation of foods from various parts of the world that hold true to their roots. I enjoy "Fancy/ Upscale" treats as much as the next foodie, but not at the expense of 'True Taste'. Just because food isn't highbrow doesn't mean it [in of itself and nature] isn't Elegant.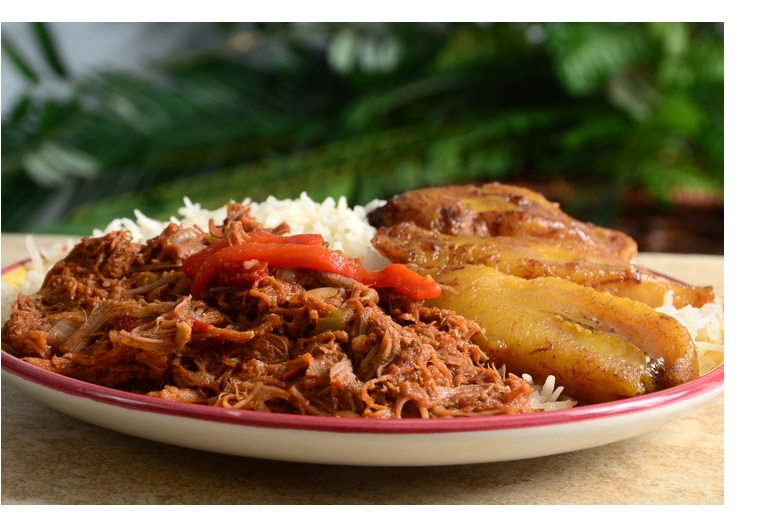 I, myself, am very excited about the recent news of the loosening restrictions concerning air travel between the U.S. and Cuba. This opens up the opportunity and likelihood of more 'True Taste' and authenticity from this beautiful Island [and its people] crossing the border in a more significant way—giving more of us the opportunity to get to know real Cuban cuisine, which offers simple food with complex flavors that truly represent the unique flavor of their history.
Cuban cuisine is a mouthwatering blend of Native American Taino, Spanish, African, and Caribbean cuisines. Some Cuban recipes share spices and techniques with Spanish and African cooking, with some Caribbean influence in spice and flavor.
Regrettably, the bulk of the dining public in the US identifies Cuban cuisine with the sandwich bearing its namesake "The Cuban". Albeit delicious, I believe this sandwich to be oversaturated on today's menus—not to mention that there is so much more to the food of this iconic tropical destination. Classic dishes such as congri (rice and beans), ropa vieja (stewed shredded beef) and tostones (fried plantains) accented with garlicky mojo sauce are just the tip of the iceberg.
There is a little "dive" just outside Tampa Airport that you absolutely can't skip if ever traveling to that area. La Teresita, much like the cuisine, does not serve fancy food but they offer authentic and mouthwateringly home-style dishes. Most days you will need to wait a bit to get a spot at the counter, but I assure you it's worth your time. If you're lucky enough to be there on a Wednesday, I insist you have the braised oxtail. All I can tell you is by simply writing about it, my mouth is watering! Add a side of yucca, some rice and beans, a nice Cuban coffee and a Pastelitos de Guayaba for dessert, and you and a friend can have the best meal of your life for fewer than $25.
As stated, Cuban cuisine isn't necessarily highbrow, but it is wonderful wholesome food prepared with time, tradition and love. At Custom Culinary® we offer a full line of Gold Label food bases that afford you great flavor, flexibility and convenience—which will enable you to recreate many of the stews, soups and other famous dishes of this recently liberated island. Do yourself a favor, research some of the traditional recipes of Cuba, and explore its food on your own. Trust me, with a little help from Custom Culinary®, your taste buds will be delighted.
Until next time…Cenar bien, te veré en la cocina pronto!

Michael Smith, CEC, AAC
Corporate Executive Chef, Segment Sales
Custom Culinary, Inc.