Business Building Ideas:
Plant-Based Power
Apr 07, 2017
I truly enjoy writing food blogs for our website. It gives me a great opportunity (legitimate excuse) to pontificate my opinions and points of view. This particular topic though is one that I can really sink my teeth into (pun Intended).
Vegetarian diets have always interested me. Before I get too far along though, I want to make clear that by no stretch of the imagination am I suggesting that I am a vegetarian. Quite the contrary as I am probably one of the biggest omnivores around. From bone marrow to…well you name it, if it's prepared with care I'm all in. I reiterate though, vegetarian diets have always interested me.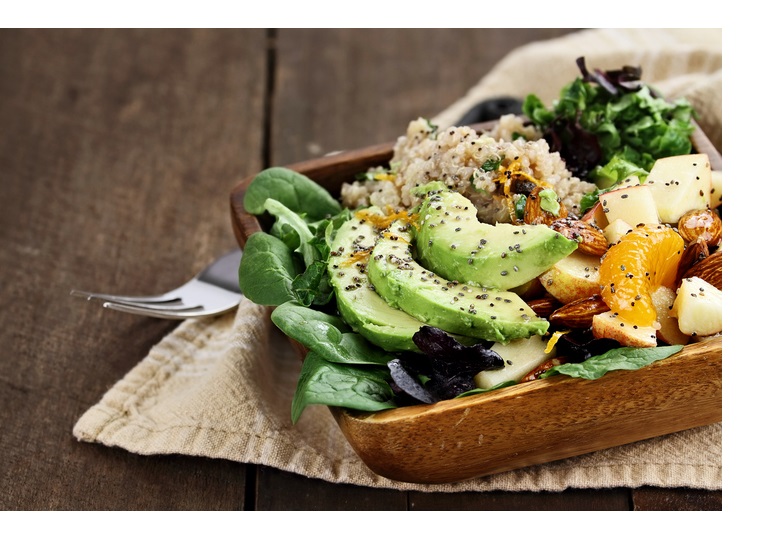 As stated being the good omnivore that I am, I love vegetable as much as anyone. When I went to Culinary School, I would very often request the vegetarian option at meals for several reasons. Firstly, I knew it was going to be specially prepared hot and fresh. And because vegetable cookery was part of each kitchens curriculum, I would receive a well thought out composed offering. Perhaps that's why I always made sure, in my professional career, to make vegetarian offerings a true experience for my guests.
My interest grew even more intense after having had the opportunity to travel to India several times and truly get schooled on great vegetarian cuisine which is so much a part of their culture. To be honest, I'm glad I developed that interest because more and more of today's restaurant patrons, Vegans and Carnivores alike, enjoy good plant based eats for a variety of reasons. Many do so to better balance their personal diet for health reasons. Others do so for moral reasons such as controlling global food waste and sustainability. Regardless of one's motivation, it is undeniable that more diners than ever before enjoy legumes, nuts, seeds, vegetables and fruits of all kinds.
There is another facet of this heightened interest as well—that chefs and diners alike embracing "ugly" produce. If you had the chance to read Chef Speranza's Blog last month on Clean Cuisine, you'll remember he mentioned Joni Mitchell's hit Big Yellow Taxi and in fact quoted one of my favorite verses "Hey farmer, farmer, put away your DDT. I don't care about spots on my apples; leave me the birds and the bees". Oddly that verse fits perfectly into this month's topic as well. I'll bet Joni is proud... LOL!
Savvy chefs are truly embracing less-than perfect fruits and vegetable more and more to save money and reduce waste. Let's face it, even if it doesn't look picture perfect, it still tastes great if prepared with love and care.
Custom Culinary® stands ready, willing, and able to help you put great tasting vegetarian options on your restaurant's tables. We offer a full line of high quality specialty & vegetable bases which as always allow you to create great culinary visions with ease.
Until next time, if you haven't so far, have some fun playing with plants. You just might find it boosts your profits in the process
See you in the kitchen soon,

Michael Minor, CEC, AAC, HGT
Culinary Ambassador
Custom Culinary, Inc.