Flavor Inspirations:
Regional American BBQ
Jun 02, 2017
All in all, Americans as a whole are pretty savvy and passionate about food and dining. The growth and influence of the Food Network has really done a lot to boost this enthusiasm morphing into daytime shows like 'The Chew' and 'The Kitchen'.
Within this passion there are a few foods, specifically, that truly draw a line in "pride in ownership". I have been on this end of the business for a long time. I have developed food for chain restaurants all across America and beyond. Within this scope of experience, I have come to a determination that there are a few foods that make it nearly impossible to please everyone. Food categories like 'chowder' in New England, as an example. Albeit natives of the area will generally like your offering, it is never quite as good as Grandma's. Chili is another hot button, as Dad always made the best! Both of these are great examples of food that seem to inspire folks to take a defensive stance. There is another that seems to wear the Overall Crown of Pride, that of Regional American BBQ. Man, I tell you, people in this category get passionate about their regional favorites and personal creations beyond all others!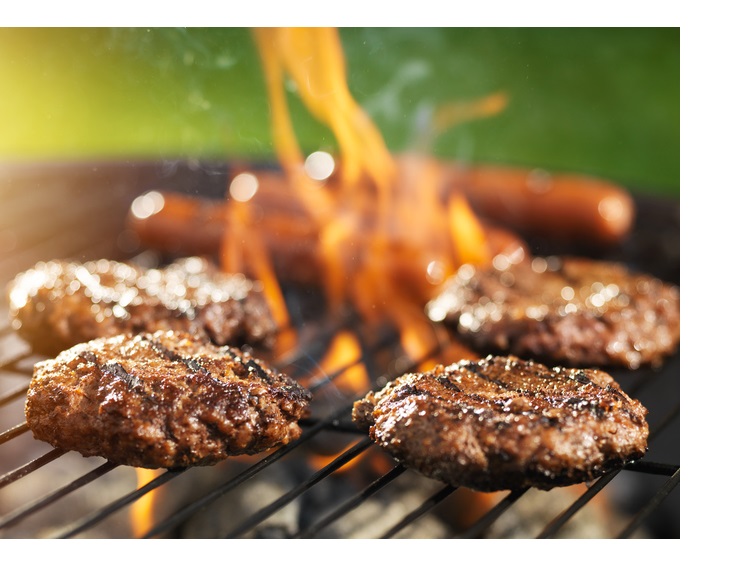 If you have never been to a BBQ Competition, please do yourself a favor this summer and seek one out as you're sure to have a blast. BBQ "groupies" and aficionados are a different breed entirely. From what I have seen, Regional BBQ is more like a religion to many. I truly commend the pit masters who spend all night coddling there smoke box in an effort to generate "unique perfection" in their individual specialties.
I could spend the next 3 weeks of your time writing about the major differences and subtleties in Regional BBQs—and how it changed in development, as it worked its way up and through river trade routes across America… But I won't. Not that it's not an interesting story, it is… But there are many books, articles, and the like out there, that will have done it better than I.
What I do hope to do is encourage you to have some fun with BBQ as it surly is a fun food, which creates social interaction like no other. There is always going to be riffs on who is the best. Like who has the best brisket in Austin TX: Franklin's, La Barbeque, or Blue Ox… Hell (Oops….. HECK), I have an opinion there myself, but at the end of the day it's just my opinion based on my personal taste. My advice is to not let that get in the way of your personal creativity and passion. As with all of your cooking, Custom Culinary® is there to help. Products like our Bacon Base, Ancho Flavor Concentrate, or Chipotle Flavor Concentrate can help you create unique and great tasting BBQ when used as a rub, or as an accent taking your own BBQ sauce to the next level—helping you be true to yourself and the food J. We all know everyone has an opinion, but the key in my humble opinion is just to create tasty wholesome goodness. I know your dining guests will appreciate and reward you for that.
At the end of the day...no, you're never ever going to make Burgoo or Brisket better than "Uncle Jed" in the eyes of his disciples, but you will make great tasting unique BBQ with a little help from Custom Culinary®.
Until next time.
"Be True to the Food"

Michael Smith, CEC, AAC
Corporate Executive Chef, Segment Sales
Custom Culinary, Inc.