Flavor Inspirations:
Tropical Asian Heats Up!
Jul 06, 2017
America is the true melting pot. In today's food world, we have access to almost any flavor or ethnically driven delight we desire. Increased global travel, the Food Network Effect and the shear diversity of our population have all played a part in this celebration of global foods, ingredients and flavors.
In my opinion, the first true ethnic flavor to come onto the food scene in America goes back to the early 50's when Chinese Chop Suey houses began cropping up in cities across America. For you movie buffs… Who can't forget the ending scene in the Christmas classic, 'A Christmas Story'? [Spoiler Alert] When after having their "All American" turkey dinner ravished by their Bumpus Hound, Ralphie and his family enjoy Peking Duck for their holiday feast. Albeit Americanized Cantonese style food it was the genesis of America's love of global cuisine.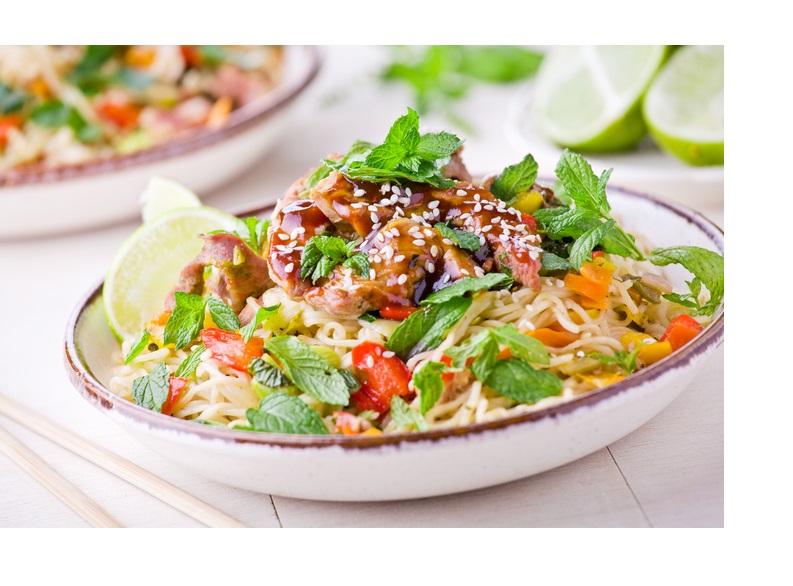 We've come a long way since then. Foodies are definitely more educated and have awareness and expectation of hyper-regional global cuisine, and Asian is no exception. Of late, the foods inspired by tropical Asian destinations are heating up "pun intended". Tropical Asia is rich with unique edible resources inspired by its climates, unique geography and historical influence. From the countless uses of coconut, to unique spices, chili's, citrus and intoxicating aromatics like lemongrass and galangal—the flavors and creative dishes that can be crafted are endless.
A few examples of my faves include Sate Lili, which is minced meat (pork, fish, or chicken) spiced and wrapped around bamboo or lemongrass stick and grilled on charcoal from Indonesia. If you want to have a food festival in your mouth try Cambodian Lap Khmer, a refreshing dish prepared with thinly sliced beef that is either quickly seared or "cooked" ceviche-style by marinating with lime juice dressed with lemongrass, shallots, garlic, fish sauce, Asian basil, mint, green beans and green pepper. This sweet and salty dish also packs a punch in the "spicy" department with copious amounts of fresh red chili's.
Another fascinating offshoot of this latest food focus is how it plays so well into the previous trends we have highlighted so far. Bowled Over and Plant Based Power (which we highlighted in our April 7th blog), are great examples. Even specific ingredient trends can be attributed to the Tropical Asian realm. Look at Sriracha as an example. This simple ingredient has been so infused into the American diet it's almost as common as tomato ketchup. If you haven't already, take a look at our Authentic Voice Trends Profile on May 5th which focuses on Sriracha 2.0. It's a great read and compliments this topic perfectly.
The bottom line is that Tropical Asian Foods are making their mark in a big way. It's probably far more accessible than you think. On a recent FlavorIQsm event in Orlando, our team wanted a quick bite between sessions. A quick Google search alerted us to over 12 great Asian spots within a mile. We settled on a little Vietnamese Pho Shop which offered some of the best Pho I've had outside its country of origin…And that's saying something!
At the end of the day whether you're trying to create a classic offering, a street inspired indulgence, or fusion smash that celebrates Tropical Asian flavors, your Chefs at Custom Culinary® are there to help. Regardless if it's our Ready-to-Use Gold Label Thai Style Red Curry, or one of our customized Pho concentrates, we are confident we can help you create great eats that help you "Be True to the Food".
Chat soon! But in the meanwhile, have FUN exploring the exotic flavors of Tropical Asia!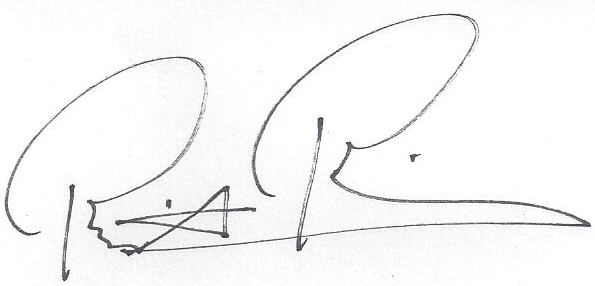 Richard Reilly, CEC, CCA
Corporate Executive Chef, West Region
Custom Culinary, Inc.