Business Building Ideas:
Sustainable Seafood
Oct 17, 2017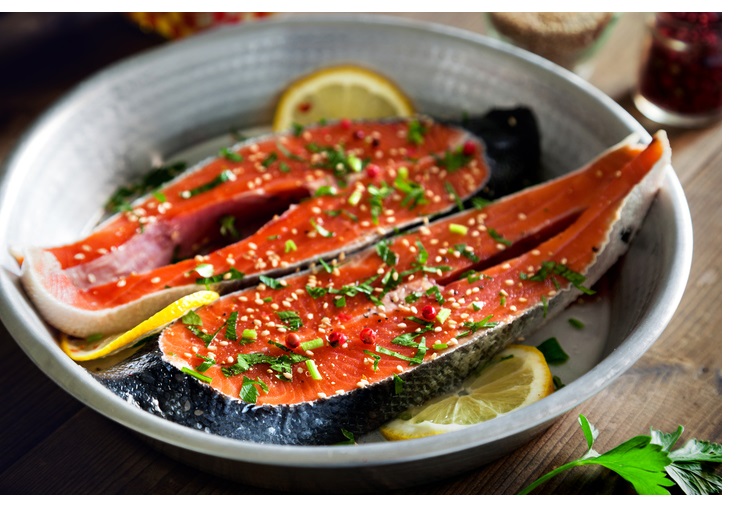 Thanks to attending foodservice conferences, I have become aware of a socially responsible company headquartered in Brooklyn, New York that I would like to post about since October is National Seafood Month. The company is Sea to Table founded by the Dimin family. Their mission is to deliver sustainably-caught seafood to everyone. They have cultivated strong relationships with fisherman and docks on every U.S. coast; bottom-line they are supporting local American fishing communities. Their products are wild caught, traceable, not farmed or processed overseas. They advocate extremely high standards.
Over the summer, I shared some fun tips about the Beitzel family barbecues; Pickled Vegetables and Crème Anglaise as a topping. Now that we are in the peak of National Seafood Month, I would like to share some Beitzel family culinary tips for salmon, one of the items that Sea to Table specializes in delivering frozen to both foodservice operators and consumers (Alaska Coho or Sockeye salmon). Check out my company's poached salmon recipe, a Beitzel favorite, served with a Maltaise sauce made from an easy-to-use Whisk & Serve Hollandaise Sauce Mix. The Hollandaise product is a great item to have on hand to top off a popular brunch menu item, eggs benedict. Another great salmon recipe we enjoy is Grilled Salmon with Lemon Lime Thai Red Curry Butter.
Enjoy National Seafood Month and remember: Be True To The Food®.

Joe Beitzel
Director of Channel Marketing
Custom Culinary, Inc.