Flavor Inspirations:
Thanksgiving Side Dishes
Nov 16, 2017
Early this month, Chef Michael Smith in his post titled Craft + Cocktail + Cuisine shared some turkey recipes that were entries for an employee event he hosted "Not Your Typical Turkey Contest". My favorite recipe was the "Wild Turkey, Wild Turkey" made with a Wild Turkey Bourbon Glaze. Whoa! Imagine Thanksgiving hosts getting glazed making the turkey glaze.
Turkey is always the star at Thanksgiving. However, back in September we pointed out that today's culinary innovators were creating side dishes that were grabbing their share of the spotlight. A few that piqued my interest that we are going try this year since my wife and I are hosting family are as follows: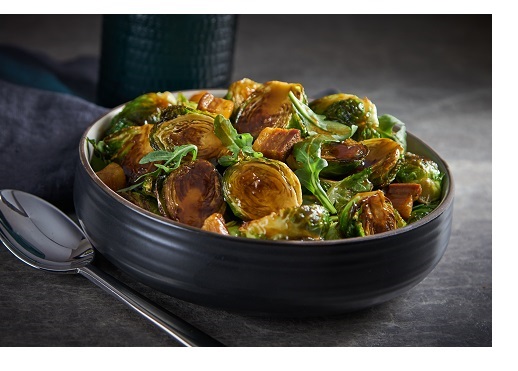 • Curried Brown Rice & Apricots, a great recipe since one of our guests is a vegan
• Love Brussels Sprouts? You'll love our new recipe for Brussels Sprouts with Balsamic Gravy! This recipes features our PanRoast® Americana Style Au Jus Mix.
• Move over string bean casserole. We are going to serve an innovate Pale Ale Mac & Cheese with Bacon and Pretzel Topping. Another recipe we were considering was our Chefs' World Traveler Mac & Cheese made with three type of cheeses – cheddar, blue cheese and Monterey Jack. Sounds cheesy good? 
Oh yes, I forgot to mention. My wife is not going to make a Wild Turkey Bourbon Glaze, but we are going to baste our bird with a Beer Brine with Chipotle Honey Lacquer created by Laura Chute, VP of National Accounts, that she submitted and received recognition in our internal "Share a Recipe" contest. 
From the Culinary Team at Custom Culinary®. Happy Thanksgiving!

Joe Beitzel
Director of Channel Marketing
Custom Culinary, Inc.