Flavor Inspirations:
Low Sodium Soups
Jan 10, 2017
In our last post, January: National Soup Month, we suggested that operators (both commercial and non-commercial) capitalize on National Soup Month by including soup specials on their menu. A relevant topic right now is the sodium reduction guidelines established by the FDA back in 2016. Their recommendation was for Americans to reduce their daily sodium intake from the current average of 3,400 mg (milligrams) to 2,300 mg. Their proposed voluntary sodium reductions were intended for a number of food categories; thus, the FDA is soliciting dialogue with the public to obtain feedback on their proposed two-year and ten-years targets.
Over the years, we have enjoyed feedback from our operator customers about reducing the amount of sodium in our soups bases. Consequently, we have developed a product line of low sodium beef bases, chicken/poultry bases, and a vegetable base. Checkout our product lineup here.
Our Culinary Team suggests using the bases mentioned above to prepare some soup classics for your guests if you are looking to reduce the amount of sodium on your menu. They are as follows: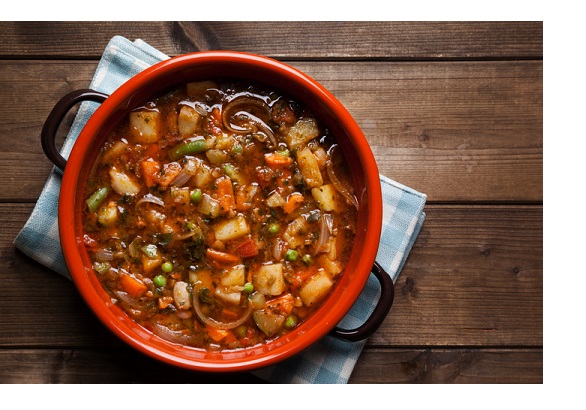 Minestrone –  A thick hearty soup of Italian origin.
Beef Barley and Vegetable Soup – Barley is healthy; a whole grain high in fiber content, vitamins, minerals and antioxidants. Paired with vegetables, your guests will be lining up for seconds!
Asian Style Noodle Bowl – On trend! Back in September, our Culinary Team posted about the popularity of bowls: Bowled Over.
Celebrate National Soup Month and create a low sodium soup special. Check out our website for some culinary innovation or contact us directly. Be True To The Food.

Joe Beitzel
Director of Channel Marketing
Custom Culinary, Inc.