Flavor Inspirations:
Fast Casual Lobster Rolls
Jun 23, 2017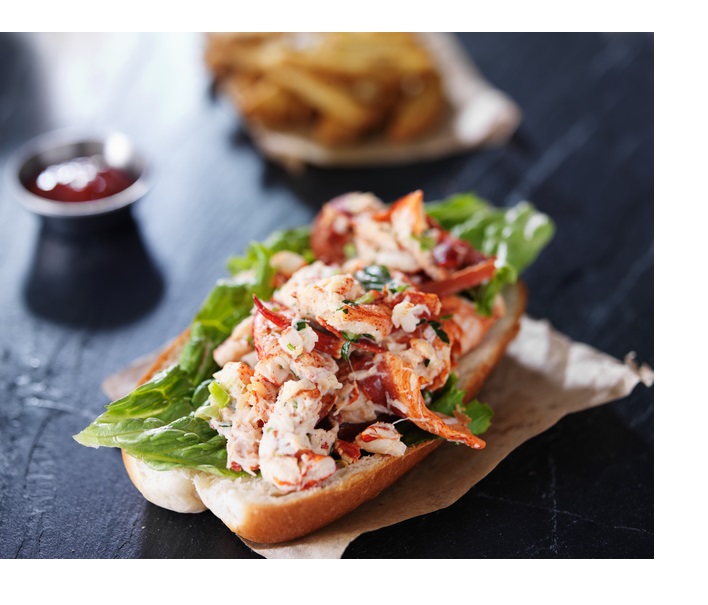 Earlier in the month, I posted about an interesting new restaurant concept called Falafel Inc. Their owner, who plans to start selling franchises, donates a portion of his profits to the World Food Programme to raise money and restore dignity to refugees. This week when I read that lobster meat prices were going through the roof, I thought of another interesting, young restaurant entrepreneur, Luke Holden. Luke grew up outside of Portland Maine, son of a fisherman/lobsterman who became an investment banker. In 2009, after craving an authentic, "fresh off the docks" lobster roll which he could not find in NYC, without any restaurant experience, he opened a lobster shack in the East Village of Manhattan. He now owns Luke's Lobster Fast Casual restaurants located both here in the United States and Japan. Their estimated sales for 2017 is $25 million; $42 million by 2018.
I was downtown recently for an agency meeting and stopped in their restaurant located in the loop.  Very reasonable lobster roll given the current prices of lobster meat. Luke's secret? A vertical integration business model. They have an ownership stake in a fisherman's co-op located in Tenants Harbor, ME where they buy all their lobsters and then give back 50% of their chain's profits to the co-op. In addition, they built a processing plant near Portland to complete their sustainable ocean to table supply chain loop. I highly recommend you check out Luke's if you are downtown.  If not, you can always buy some lobster meat and follow one of our great recipes. Just click in the keyword lobster on our recipe section.
Summer is a great time for eating lobster and remember: Be True to the Food.

Joe Beitzel
Director of Channel Marketing
Custom Culinary, Inc.