Flavor Inspirations:
Crème Anglaise
Jul 17, 2017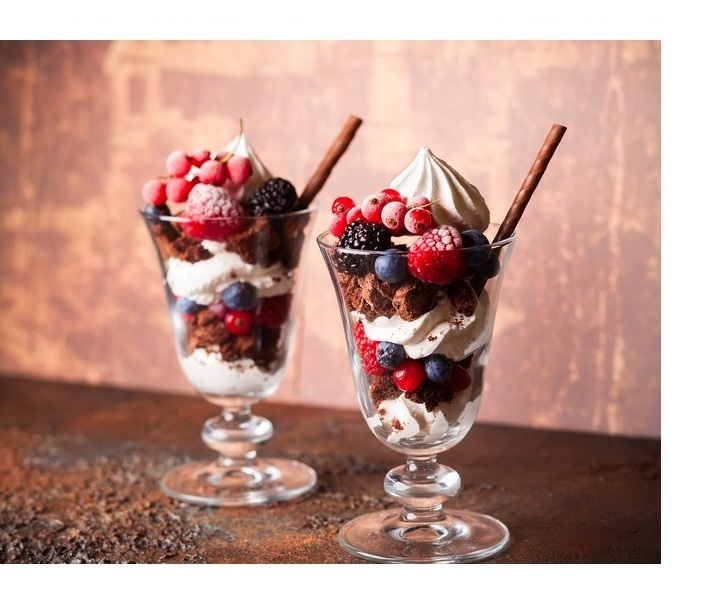 Summer is barbecue time at the Beitzel house. In an earlier June post, Ketchups With A Kick, I wrote about how my wife and I wanted to get creative and concoct a different type of ketchup for our burgers. This past weekend we hosted a pot luck barbecue. One neighbor bought over a ton of fresh fruit (every type of berry imaginable) thanks to a sale at our local market. We were caught off guard how to top the berries, when I realized I need to stock my refrigerator with our versatile Gold Label Crème Anglaise Sauce for future guests.
Crème Anglaise is French for "English Cream," a classic light custard dessert sauce. Made from scratch, culinarians whip up sugar, egg yolks, hot cream or milk with a dash of vanilla. Custom Culinary® makes it easy; ready-to use (prepared), packed 4/4 lb. bags, thaw, open and drizzle on your favorite dessert creations – berries, cakes, bread pudding, etc. Go one step further and add some orange juice to give the sauce some additional flavor. Want a "Mother of Desserts?" Check out our Lava Cake with Crème Anglaise. Don't forget to garnish the plate with some berries for your guests that want a dash of health and remember, Be True to the Food.

Joe Beitzel
Director of Channel Marketing
Custom Culinary, Inc.