Flavor Inspirations:
Hot Austin
Aug 17, 2017
The Minnesota State Fair is just around the corner; August 24 – Labor Day, September 4. Every year I like to check out some of new mashup foods vendors are featuring. Click here for my post from last year. A quick review of 2017, I noticed Spicy Thai Noodles which piqued my interest since our culinary insights Team recently posted Tropical Asian. Two ingredients being utilized by Oodles of Noodles, the vendor selling the Spicy Thai Noodles, are galangal and kaffir lime. Both are on-trend and gaining popularity.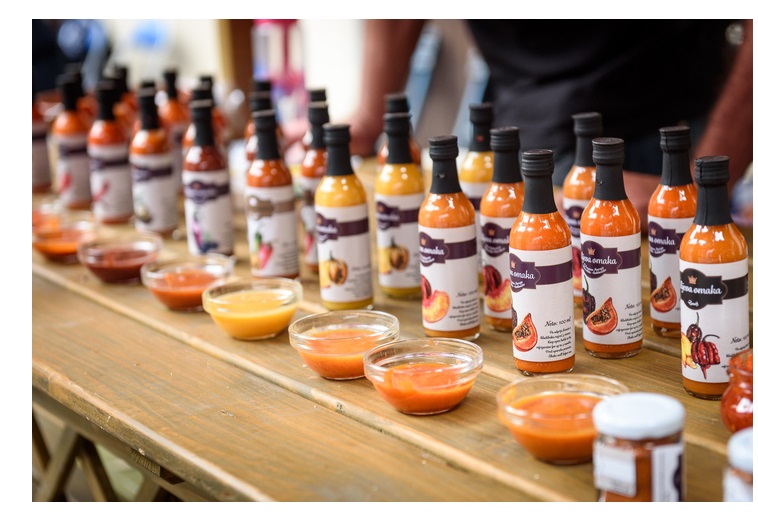 In researching content for this post, I learned that in addition to all the great summertime food festivals (state fairs, BBQ cook-offs, etc.), there are some great hot sauce festivals. The leader of the pack appears to be the Austin Chronicle Hot Sauce Festival this Sunday August 20th. Founded in 1990, it has evolved into the largest family friendly competition of its kind - an estimated 10,000 people attend! Gallons and gallons of hot sauce enter the competition. The contest has three classes of competition: individual (homemade), restaurant, and commercial bottler. In addition, local operators provide tastings, there are cooking demonstrations and live music. Attendees can also take home their favorite hot sauces. What I find interesting is admission to the festival is either a donation of three non-perishable food items or a $5 cash donation to the Central Texas Food Bank. Now that is hot!

Joe Beitzel
Director of Channel Marketing
Custom Culinary, Inc.