Flavor Inspirations:
Expedition: South America
Oct 03, 2017
One of the many reasons I love being a chef at Custom Culinary® is our belief in True Taste and Authenticity. Our slogan "Be True To the Food®" is not just lip service, it's a part of our culture and a value each of us share. We are blessed to have business units all over the globe, many of which I have had the great fortune to visit. On those visits, I always take the opportunity to spend time with my culinary counterparts and learn as much as I can about the TRUE cuisine of the area and its origins. We often talk about how the United States is the great melting pot of cultures. One could say the same about the cuisine of South America. Native American, African, Spanish, Italian, German, Portuguese, Indian-South and Asian cultures and cuisines have all played a part in influencing the food of this diverse continent.
Although diverse, each region has its own personality and predominant influences. The Atlantic and Pacific Tropical regions offer an abundance of exotic fruits and hearty crops. The Pampas offer foods with the most Italian and German influences. The food of the Andes Mountains as an example is highly influenced by the people's native to that area. The major foods sources are corn, potatoes and other tubers and native meats like llama and the Guinea pig, which I must say after eating, I can proclaim it is pretty tasty eats.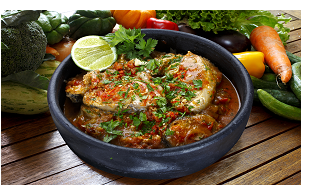 One of the countries of South America that I find most intriguing is Chile. A quick glance at a map will tell you that its long slender profile touches a huge variety of geographies, micro climates and abundant access to the bounty of the Pacific Ocean yielding delectable gastronomic wonders. The food of Chile stems mainly from the combination of traditional Spanish cuisine, Chilean Indigenous Mapuche culture and local ingredients, with later important influences from other European cuisines, particularly Germany, Italy and France.
Several years ago, I had the great pleasure to spend about 12 days in Chile with an extended stay in Santiago. The most enlightening experience I had there is one that I will cherish forever. One afternoon, our entire culinary team was given a private presentation by a young up and coming food star by the name of Chef Rodolfo Guzman. Upon arriving to the restaurant, which was closed for the day, the expectations were pretty low. Then with amazing humility, Chef Guzman began to explain the premise of his philosophy on food and his restaurant Barago. Barago's daily menu is positioned as "A Dialogue between Nature and Cuisine". Through the local University, Chef Guzman has access to the natives of the Mapuche Indian tribe from which he gains access to unique edibles from the local rainforest. Each culinary wonder he put on his menu [besides being unusually appealing and delicious] has in some way a healthful nutraceutical property. He has harvested and brought many of these plants back to a small unassuming garden next to his restaurant, which I called "The Magic Garden". He uses components of these the plants on many of the dishes he create. Talk about being True to the Food, this was and is as close as you can get. Chef Guzman then offered us the opportunity to dine at Barago the next night, an opportunity we all jumped at. The 12 course meal that we experienced was the most amazing, unusual and thought-provoking I have ever had. That said, albeit not typical of the food of Chile or South America at all, it was as real to that culture as you could ever get.
While in Chile we also had the chance to tour many of the beautiful vineyards in the area and sampled our fair share of distinctly delicious wines and spirits. My favorite of the trip was a little concoction known as the pisco sour. This "dangerous" little libation is a cocktail of Peruvian origin that is typical of the cuisines from Chile and Peru and is considered to be a South American classic. Pisco is made by distilling fermented grape juice into a high-proof spirit and is reminiscent of tequila in my humble opinion. I will spare you the details of the net result of over exploring this local classic, but if you catch up to me at a trade show sometime I'll be happy to share the laughs (code word "Beitzel").
Thanks for indulging me as I reminisced about my first visit to South America. As I learned, although delicious the cuisine is much more than ceviche, asada, churrasco.
As is always the case, the global culinary team at Custom Culinary® stands by you as you explore the wonderful fresh flavors of the continent of South America. Our branded Gold Label Bases are perfect accents to many of the great classics such as 'Chupe Andino'. We also offer customized products for Regional and National accounts like 'chimichurri pesto' or any number of 'sofritos', which will help you create your interpretations of the classics of the region.
My advice: get in the kitchen with a pisco sour and start your culinary expedition through South America. I know with a little help from your friends at Custom Culinary®, you'll hit the mark on some great food that even Chef Rodolfo Guzman would be proud of.
"Chow" for now,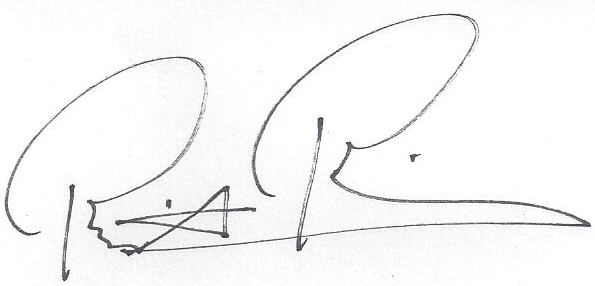 Richard Reilly, CEC, CCA
Corporate Executive Chef, West Region
Custom Culinary, Inc.