Flavor Inspirations:
Craft + Cocktail + Cuisine
Nov 03, 2017
This year, the Marketing and Culinary teams at Custom Culinary® have enjoyed the opportunity to showcase, from our perspective, some of the most creative and interesting food and menu trends affecting our business today. From the foods of Cuba and South America to Clean Cuisine and Plant Based Power, we hope you have enjoyed our insights. As the holiday season is upon us, we could think of no bigger or more appropriate food trend to highlight than those that involve wines, spirits, beers and cordials. Although this trend expands well beyond holiday menus, it's a great time to talk about eating, drinking and being merry J. After all, what's the one thing that could make cooking and baking even more fun??? Adding a little booze, of course.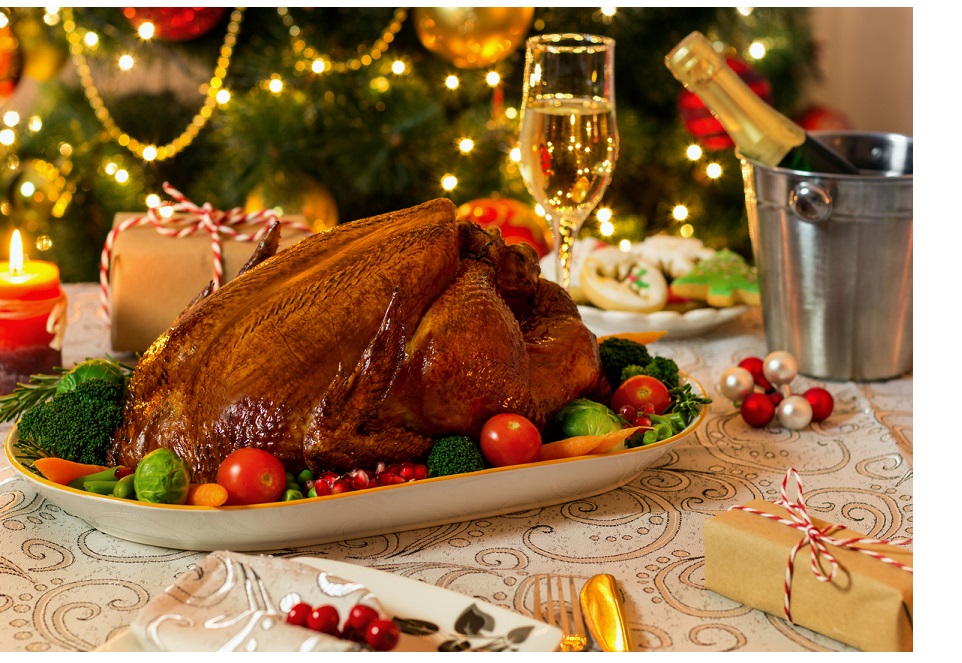 To be honest, the use of alcohol in recipes is much more than a trend. It has been around a long time primarily because alcohol truly enhances the flavor in both savory and sweet dishes when used properly, and is great for marinades, sauces and baking. I think using alcohol in foods really got fired up in the early chain days when a certain National Account launched ribs with a certain "bourbon accented BBQ Sauce". I kind of wish I would have developed that sauce as I think I'd be sitting on an Island somewhere sipping some kind of local libation.
One of the reasons I love this topic so much is that it can truly inspire fun whimsical creativity. Alcohol is a welcome fit on any part of the menu from bar snacks, to dessert, and everywhere in between. A cool idea I recently enjoyed was corn chips with "Absolutely" delicious Bloody Mary Salsa while sipping a cold cervesa at a local pub. What could be a more natural pairing than that? Adding a few tablespoons of Absolute Vodka and Bloody Mary Mix to your tomatoes, onions, jalapenos, garlic, cilantro, lime juice, and sea salt take from mundane to uniquely delicious in seconds.
Another tasty example I recently devoured at a little Irish Pub in NYC was a twist on something I had once enjoyed at the late great Charlie Trotter's in Chicago. He served a delicately poached oyster on a bed of braised oxtail in a rich oxtail demi. Well this little pub took it one step closer to heaven by adding a touch of Guinness stout. Now, as many of you know the combination of Guinness with oysters is a phenomenal flavor pairing. By using the trotter twist, the addition of rich braised oxtail, you have a full court flavor press.
On the topic of the holidays, I used to enjoy hosting an annual "Not Your Typical Turkey Contest". The premise was that any employee could enter a unique turkey recipe. Entries were enjoyed throughout the early fall as staff family meals before service. After all entries had been sampled, management would vote on their favorite. The winner would have their turkey creation featured on the upcoming holiday menu and awarded a cash prize and coveted Turkey Trophy. The contest was very fun and became very popular. Two past winners that stood out for me was "Wild Turkey, Wild Turkey" which was an herb roasted whole wild bird with black walnut chestnut stuffing topped with a "Wild Turkey Bourbon Glaze. Definitely whimsical and very delicious! Another year's winner was roast turkey with stone fruit stuffing topped with a Bogg's Cranberry Liquor gravy. As you see, each used alcohol to set their bird apart claiming the prize.
Custom Culinary® has long since been producing both sweet and savory sauces using just about every variety of alcohol you could imagine. Coincidentally one of my favorite products that fits this theme, our Gold Label Crème Anglaise, does not have alcohol in it at all. Strategically, it is intentionally a bit thick so you can add any flavor or alcohol on your end to make a signature dish of your very own. Our Gold Label Turkey Base and assorted turkey gravies are also great products you might consider making use of and perhaps experiment with by adding your favorite spirit, making it unique.
So as we progress through the craziness of the holidays when hours get long, add a little fun, whimsy and cheer to your menus. Maybe you might even consider resurrecting my "Not Your Typical Turkey Contest" to help boost employee morale and have a little holiday FUN. You just might see that in the end, it could make you a little money.
From all of us at Custom Culinary®, have a safe and happy holiday season. We'll chat soon about some fantastic new trends for 2018!
Cheers,

Michael Smith, CEC, AAC
Corporate Executive Chef, Segment Sales
Custom Culinary, Inc.