Flavor Inspirations:
Chicken Sandwich LTO's
Aug 10, 2017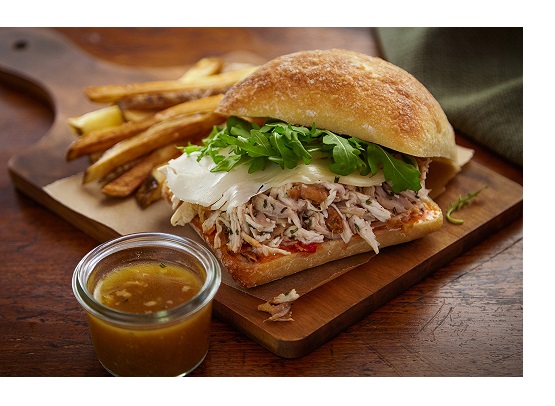 Summer is a great time to launch seasonal specials (LTOs) that are healthy/fresh. I have been following several online menu trends reports (e.g., Menu Tracker from Nation's Restaurant News, Brand Eating). The summer of 2017 has witnessed its fair share of seasonal LTO items – fresh berries and superfoods (e.g., flax seed, kale, etc.) smoothies, salads (bowls are popular), etc. Healthy, healthy, healthy! This month, which is National Sandwich Month, I have noticed some unique chicken sandwiches that will be available until the end of summer. Two that caught my attention were Au Bon Pain's antibiotic-free Herb Chicken Salad Sandwich with an avocado dressing and Shake Shack menuing the Hot Chick'n (basically their regular chicken sandwich with a dusting of a hot pepper blend along with Louisiana hot sauce slaw and pickles).
LTOs are a great way to test new items for future menu permanency. Datassential just released some interesting data about LTOs. Specifically, 47% of Millennials and Gen Z (currently prime foodservice consumer targets) visit a restaurant specifically to order a LTO. That compares to only 27% of Boomers, but conversely 50% of Boomers will order a LTO once inside the restaurant. Also remember, LTOs take time to develop. Innovative operators are conceiving 2018 summer LTOs as you read this post. The culinary team at Custom Culinary® has a few suggestions for foodservice operators. Check out the following:
National Sandwich Month Facts: Half of all consumers eat a sandwich each day; many several times a week; 69% of restaurants offer sandwiches (Datassential 2017 Sandwiches Keynote Report). It sounds like August is a good time to start planning LTOs for the summer of 2018! Always remember, Be True to the Food®.

Joe Beitzel
Director of Channel Marketing
Custom Culinary, Inc.