Business Building Ideas:
Raising the Bar
Oct 26, 2016
Every restaurant owner out there is looking to find new ways to increase their check average. One of the net results of increased competition forces, and hopefully inspires, restaurateurs and chefs alike to "Raise the Bar" - pun intended. A great opportunity to accomplish this task is to offer delicious, creative and unique bar snacks that just may turn into regular menu destination items once fully vetted by customers "as a snack".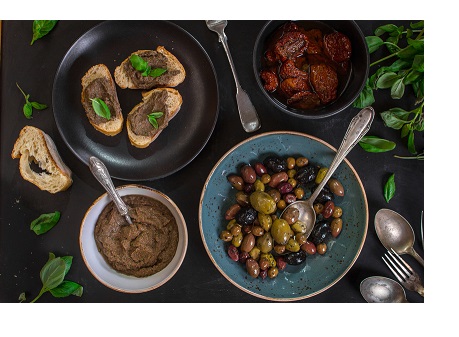 The most creative approach I have seen as of late, inspired by Tapas, is to offer a one or two bite bar snack, sold by the piece at a very reasonable cost which delivers great satiating flavors. This strategy has many positive benefits to help your business grow. When properly executed, a single-bite bar snack that is irresistibly delicious will likely result in a guest ordering two or three more bites and possibly even another cocktail or two – increasing check averages. . It may even coax someone whom initially stopped by for a quick one to stay for dinner or come back on another occasion, resulting in increased traffic.
I experienced my favorite example of this concept years ago when I stopped by Redstone American Grill after a meeting one afternoon to have a quick cocktail. I noticed that they had a few-bite appetizer offering on the menu, so out of curiosity I order a 1-piece Jumbo Buffalo Shrimp for $3.00.The shrimp was so delicious and perfectly executed that I ended up ordering a couple more, and in addition, another drink. I had never eaten there before and was quite impressed. Albeit, I had a pre-planned dinner engagement elsewhere that night this initial visit did, in fact, inspire me to return on other occasions.
Although any restaurant with a bar can harness the power of this strategy, I believe the casual dining segment is the perfect target for "raising the bar", especially when they offer early bird and late night menu items.I have since come up with many creative ways to execute one-bite bar snacks utilizing Custom Culinary, Inc.'s exciting line of products.  Here are a few of my favorites:
Chorizo Crusted Scallops with Red Citrus Chili Sauce - A sweet ocean scallop crusted with Spanish chorizo, pan seared and accented with a zesty red citrus chili sauce featuring Custom Culinary® Gold Label Latin Style Citrus Chili Sauce.
Citrus Razor Clams - A bowl plump razor clams steeped in a rich clam broth accented with shallots, lemon juice and charred capers featuring Custom Culinary® Gold Label Clam Base.
Pork Rind Nacho's - Crisp, savory pork rinds topped with crumbles chorizo, jalapenos, pico di gallo, scallions and Panella cheese,  drizzle with Custom Culinary® Chimichurri Pesto.
So, if you like the idea of heightening your restaurant check average and building traffic, try "Raising the Bar". I'm pretty certain you'll be pleased with the results.
See you in the kitchen.
Talk soon,
Chef Michael

Michael Smith, CEC, AAC
Corporate Executive Chef, Segment Sales
Custom Culinary, Inc.