Business Building Ideas:
Pickled Vegetables
Jul 20, 2017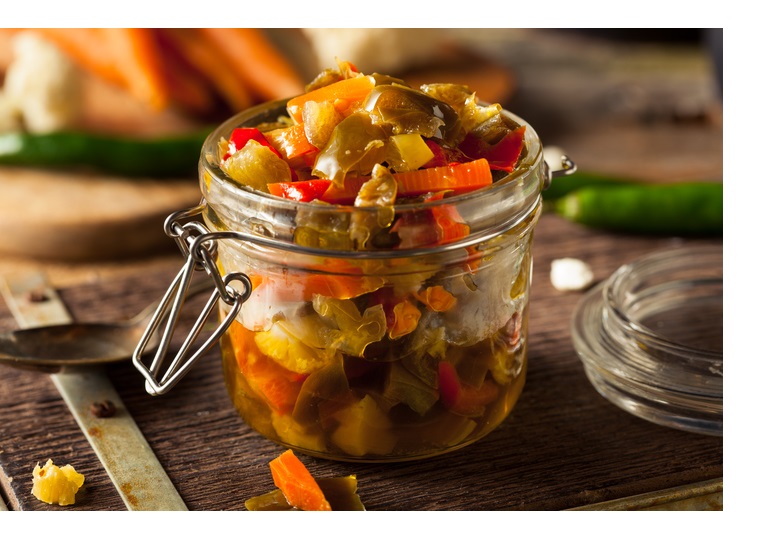 This will be my last post for the summer of 2017 regarding barbecue time at the Beitzel house. In my last post, I shared how a neighbor bought over fruit, which I realized would have paired well with Crème Anglaise as a topping. At the same barbecue, another neighbor bought over an interesting spicy vegetable giardiniera. I have had giardiniera (peppers) before locally at Portillo's when I ordered their Italian Beef Sandwich. Since I was not totally familiar with my neighbor's giardiniera, I got online to learn more. In Italian, giardiniera is called "sottaceti" which means under vinegar, a method for pickled foods. Specifically, my neighbor had pickled bell peppers, celery, carrots and cauliflower (all grown in his amazing vegetable garden) in oil, red wine vinegar and a variety of spices (his secret family blend).
While online researching giardiniera, I read about a new product launch at Walmart that sounds interesting – "Tropickles." The Southern concoction consists of regular cucumber pickles in brine infused with fruit punch. Walmart's press release claims the Southern treat was created via recipes shared on Pinterest. It sounds like an interesting combo; salty and sweet. It appears that pickled vegetables are reaching new heights.

Joe Beitzel
Director of Channel Marketing
Custom Culinary, Inc.