Business Building Ideas:
Innovation Shines at National Restaurant Show
May 23, 2018
The National Restaurant Association's annual tradeshow kicked off this week, welcoming thousands of visitors to the Chicago area and filling the halls of McCormick Place convention center. Now in its 99th year, the show is bigger than ever with 2,300 companies exhibiting their products and services, dozens of educational sessions and 67,000 industry professionals stopping in to check it all out.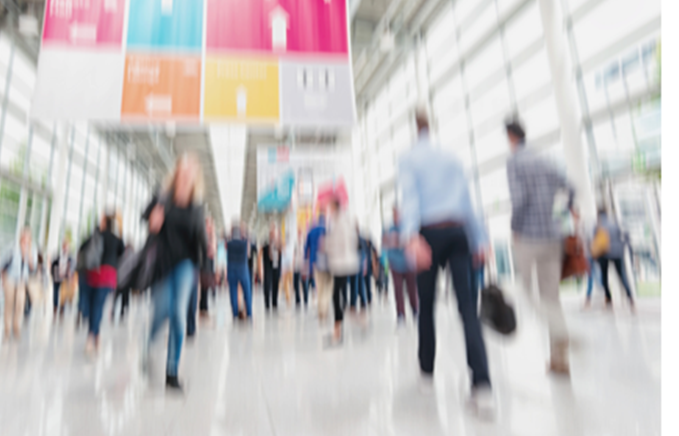 The show started on Saturday and ran through Tuesday, hosted big names and served loads of food—all to celebrate and support this dynamic industry. Topics on "The Future of Restaurants" and guests like former U.S. Secretary of State Condoleezza Rice were just the start of the 4-day event schedule that always proves timely and relevant.
Other highlights included a demonstration by Chef Morimoto, a talk from Mintel researcher on the blurring lines between restaurants and grocers and the annual MenuMasters Awards ceremony to honor excellence in menu development. Kroger was named Trendsetter of the Year for their innovation kitchen and new restaurant concept, marking the first year that a grocery chain was mentioned as an honoree.
Labor, and solutions for the tough labor market, was another hot topic of the show. Technology companies brought their ideas and services to the floor, ready to meet guests and demonstrate how they can solve this growing problem. From accurate forecasting, recruiting, on-demand shift work services and solutions for enabling branded delivery, there are innovations ready to solve the many challenges that restaurants are facing. Turnover is quite high in the restaurant industry, with a rate of 153% in limited-service restaurants and 101% in full-service restaurants, according to Dallas-based analytics firm TDn2K. And with 40% of turnover happening in the first 90 days, the desire for more solutions is real and present.
In addition to the vast number of products to see and the many opportunities for education, there is also recognition of recent menu launches and product innovations. MenuMasters awards acknowledge culinary excellence from fine dining to quick serve. Food and Beverage (FABI) Awards are given to products and solutions that benefit the restaurant operator as well as the end consumer. And the National Restaurant Association Educational Foundation (NRAEF) hosts a Military Foodservice Awards gala dinner and ceremony to honor individuals and teams for foodservice operations excellence.
The University of Connecticut's dining services department was among the long list of winners, walking away with a Healthy Innovation award for their high-protein Healthy & Lean Bean Pasta Dishes. Fabio Viviani, TV personality and restaurateur, was recognized as Innovator of the Year. Del Taco's Epic Queso Chicken Burrito took home an award for the Best New Menu Item and Sonic Drive-In's Signature Sliders made with 25% mushrooms picked up an award for Best Limited-Time Offer.
On the product side, many companies picked up awards for their commitment to innovation and consumer satisfaction. Simply Baguette, an artisan-style bread made only with flour, water, yeast, levain, salt and malt, was one the winners. Brooklyn Delhi was also honored for their Indian-inspired condiments. Gator Pears won for their perfectly portioned easy-to-open guacamole packs in 1.27-oz sizes. Grecian Delight Foods picked up an award for their Falafel Fritters and garlic sauce. Love Beets was recognized for their ready-to-eat pre-packaged Beet Salsa. And Pete's Living Greens was awarded for their Salicornia or "Sea Beans" which are hydroponically grown in greenhouses and deliver the signature crunch, salty sea flavor and asparagus aftertaste, according to Food Business News.
While the National Restaurant Association Show only happens once a year, we also welcome the opportunity to admire the innovation happening in our industry. Every time, we are inspired by the innovators among us and excited to imagine all that is before us. From technology to products to services, the possibilities are truly endless. If you were able to stop by the show, we'd love to hear from you.


Bo Chhay
Manager, Insight & Communication
Custom Culinary, Inc.