Business Building Ideas:
Innovative Breakfast Menus for a Growing Daypart
May 31, 2018
Morning traffic is up and the breakfast menu is getting a lot of attention. New items are popping up, and consumers are clamoring for innovative and interesting combinations. Chefs are using this opportunity to push the limits a bit to not only grab an adventurous consumer, but to capitalize on the only daypart that's growing.
Nation's Restaurant News recently reported that restaurant traffic for breakfast and morning snacks was up 1 percent for the year ending February 2018. This research was pulled from Port Washington, N.Y.-based research firm The NPD Group, which also noted that lunch was flat during that period and dinner was down by 1 percent. With this in mind, chains like Denny's, IHOP, and First Watch are responding with innovative limited-time-offers, grab-and-go solutions and the possibility for delivery services.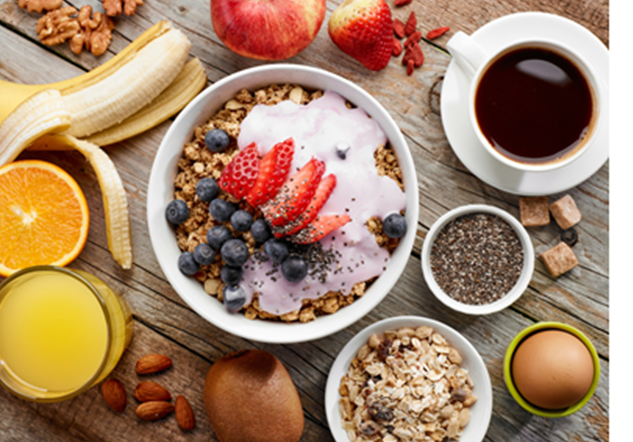 Breakfast is currently the hottest daypart, according to Datassential's Breakfast Keynote Report, which notes that two-thirds of Millennials are interested in all-day breakfast menus. With new concepts that lead to lines out the door and a fresh focus on expanding what breakfast can be, today's breakfast menus move us beyond the classic bacon and eggs platter. With tried and true formats creating a framework in which to play, the path to creativity can begin. For instance, the breakfast sandwich is loved by all, 71% of consumers, in fact, but the inclusions are up to our imaginations. The type of bread, protein, cheese and filling can easily be rotated to pique interest while staying true to a familiar form.
Breakfast bowls are suited for a similar path. The bowl is a quintessential format and easily transferrable from daypart to daypart. During the breakfast hour, along with the rest of day, the bowl has experienced significant growth, around 58% in the last 4 years, and leads to opportunities for layering and mashing many flavors, textures and ingredients to create a lasting impression. Breakfast bowls offer the ideal vessel, according to Flavor & the Menu. First Watch, a breakfast, brunch and lunch chain based in Bradenton, Fla., has several bowls featured on the menu, including the new Ancient Grains Protein Bowl. At The Chicken or the Egg in L.A., their Southwest Breakfast Bowl proves that all-day flavors, like avocado, sweet corn, black beans and jicama can easily move to the breakfast daypart.
There are many other formats that are poised for innovation, including toast, hashes, benedicts and grains. In fact, there are entire restaurant concepts building themselves around updated breakfast ideas and consumers are lining up. According to Datassential, 25% of consumers love the idea of updated breakfast restaurants and nearly 50% of consumers would visit. Items like the Roasted Broccoli & Aged Cheddar Dutch Baby at Milktooth in Indianapolis and the Candied Bacon Breakfast Burger at Nighthawk in Venice are examples of updated menu items. The Duck Egg Toast at Winsome in L.A. is another crave-worthy example.
While independent spots have been inspiring the breakfast hour for some time, chains, non-commercial foodservice venues and retailers are getting in on the game. United Airlines recently took a cue from trendy breakfast tacos and added their own version on the in-flight menu. Launched in May, the tacos feature eggs and chicken chorizo for less than $9.
Yolklore in St. Louis has been called "thrilling", with lines out the door since its opening. It's their smart use of classics with a twist that could be bringing in the fans. From a breakfast burrito that uses a crepe as a wrapper instead of a tortilla, baked oatmeal in a ring mold, and their signature Nest Egg that nestles two sous vide eggs in a biscuit crust, this spot is showing how breakfast can be both innovative and thoughtful. In addition, most of the items can easily be packaged to-go.
Matt's Big Breakfast in Phoenix is a hotspot for all-day breakfast fans, earning the accolades of Thrillist and Food Network's "Diners, Drive-ins & Dives." The menu, featuring better-for-you foods, incorporates real butter, cage-free eggs, grain-fed, natural Iowa pork, all-natural beef, and local, organic produce when they able to source. While their menu leans toward the classic side, they are dedicated to staying true to their mission, with transparency around their suppliers and ingredients and a nod toward better ingredients. Favorites include scratch-made Griddlecakes with sweet cream butter and real maple syrup, and The Skinny with four egg whites scrambled with gruyere cheese, local organic baby spinach, and chicken apple sausage cooked in olive oil.
For K-12 operators, breakfast ideas that offer all-day appeal are resonating with Gen Z diners. A recent report from Y-Pulse and its School Meal Innovation Lab shared the learnings gathered from Gen Z consumers after testing new menu concepts. The research found that Gen Z consumers do gravitate toward all-day breakfast concepts. Created by a team of chefs and dietitians with nutritional requirements in mind, the top rated concepts included a banana berry smoothie, overnight oatmeal, and a tex-mex breakfast bowl.
The all-day breakfast trend is a lasting one with inspiration all around. Some of our favorites include a breakfast-version of shrimp and grits, a Mediterranean-style breakfast skillet and a seafood breakfast wrap. With simple swaps, these recipes can be served all day and updated with each season to keep customers coming in for more.


Bo Chhay
Manager, Insight & Communication
Custom Culinary, Inc.