Business Building Ideas:
9 Steal-Worthy Examples of Brands Delivering Convenience
Jun 21, 2018
Imagine arriving at your neighborhood grocery chain and being offered complementary valet service as you run in for a gallon of milk. It's available. Or, what if you could walk down the street to the nearest drug store and grab a chef-inspired meal kit with all the ingredients for dinner? You can. And if you've ordered a meal from a restaurant's website lately, you've joined 81% of consumers that have placed an online order, too. All of these conveniences have led to even more options. But this is just the tip of the widening convenience conversation. While the demand escalates, retailers, restaurants and food suppliers are testing new ways to meet their customers at home, on the go, and in the store. Hold on tight and keep up, because this movement isn't slowing down anytime soon.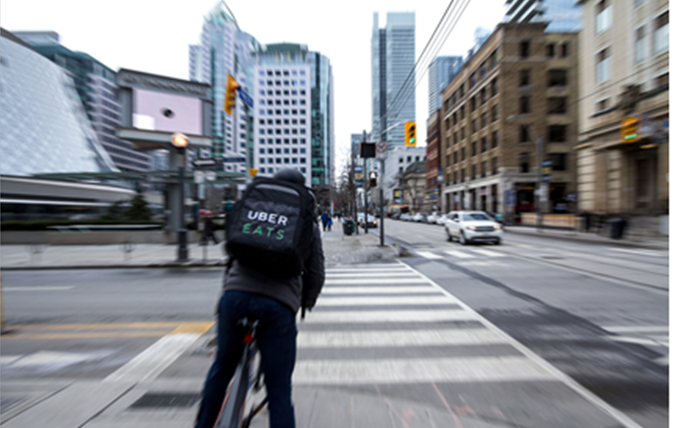 The options for how we get the things we want—lunch, dinner, groceries, household items—are multiplying. The "Amazon-effect" is in full force, with many consumers now demanding the same level of perks found with a Prime account. With over 100 million subscribers, the baseline is quickly being set, while competing retailers work to keep up. Target, for example, has launched a delivery service through Internet-based grocery delivery service Shipt to offer same-day delivery of grocery orders. Others are joining in as well, with Jewel-Osco, Costco, and Walmart adding same-day grocery delivery to their growing list of services.
Restaurants are feeling the pressure to offer the same level of service. Grubhub, an online and mobile food-ordering company that connects diners with local restaurants, works with more than 80,000 takeout restaurants in over 1,600 U.S. cities and London, according to their website. And grew nearly 38% in in the first quarter of 2018 from the end of 2017, according to company filings. With all of the delivery options popping up, from Uber, BringMeThat and Postmates, along with dozens of other options, a shortage of drivers has become a concern. According to Chicago Tribune, job postings for delivery drivers have tripled nationwide on indeed.com in the past three years and with fierce competition, the jobs are becoming harder to fill. 
Regardless of the challenges that have surfaced, the demand lives on and the marketplace is finding ways to deliver, literally. By 2020, online ordering and food delivery is expected to represent $74 billion of global restaurant revenue. In addition, according to CNBC and Andrew Charles, Chief Analyst at Cowen Inc., the delivery market is expected to nearly double in size over the next five years, from $43 billion in 2017 to $76 billion in 2022. Virtual restaurants that bank on online ordering and delivery are an example of how savvy restauranteurs are meeting consumer demand. Noted as a 2018 trend by Amanda McNamara on FastCasual.com, "Ghost Kitchens" shed the costs associated with a traditional restaurant storefront and offer patrons the opportunity to dine at the location of their choice with restaurant quality meals. Green Summit Group, also noted by McNamara, gets the credit for being a pioneer in the expansion of Ghost Kitchens, operating the model in New York City and Chicago. For the brick-and-mortar spots that want to deliver, there are many options. Blaze Pizza, for instance, has recently partnered with Postmates to offer access to their artisan pizzas at 90-plus U.S. locations by using the delivery app.
While delivery options expand, retailers are also focusing on new store formats and interesting perks with one consistent goal: attracting convenience-seeking, time-starved consumers. Sam's Club, a chain of membership-only retail warehouse clubs, will be testing a smaller footprint in Dallas markets this year, shrinking from 100,000 square feet to 32,000 with an emphasis on popular grocery offerings and grab-and-go meals. Publix, a Florida-based grocer, is making parking and shopping much easier by introducing a complementary valet service in the Tampa Bay market, with other markets coming soon.
Consumers continue to remind us that speed, convenience and an easy-to-use interface matter when time is limited. And on the other side of the experience, they want to be met with the same quality that they've come to expect from their favorite restaurants and brands. Whether craveable meal solutions are delivered via car, bike or drone, using Custom Culinary® branded products is one way to make sure authentic flavor is part of the package. A bite of a Vietnamese Bánh mì Chicken Sandwich or a Thai Roasted Peanut Lettuce Wrap will give you a glimpse, and luckily, these applications will travel.


Bo Chhay
Manager, Insight & Communication
Custom Culinary, Inc.