Business Building Ideas:
Consumers Find Value in Choice & Quality
Jun 27, 2018
Last week, we shared our thoughts on the Amazon-effect and were quickly reminded of similar implications brought by the Chipotle model just a few years ago. Figuring out how to customize meals in front of a live audience, followed by a quick and sharp rise of menu customization expectations gave way to a whole new segment and way of menu planning. Now the trend has widened and evolved into a new space. What does menu customization mean today? And how does technology change the conversation? As you've probably guessed, it's not as simple as my preferences versus yours. Nope, it's a whole new ballgame.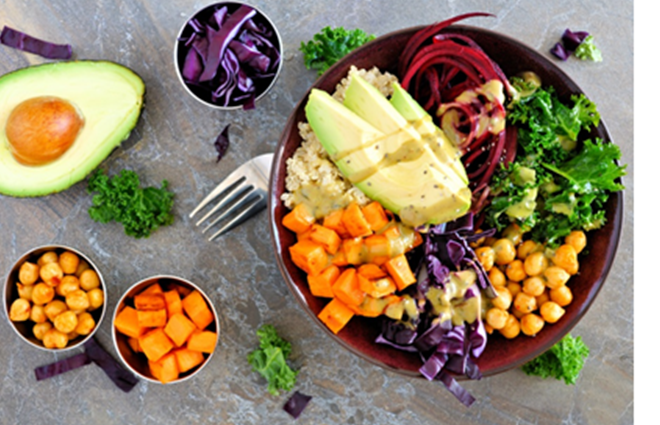 Fast Casual has proven its value, and even more, has become a testing ground for new flavors, formats and service styles. According to Datassential, consumers see the value and rank the segment high for quality ingredients, friendly service, customization, and low prices. In fact, 61% of consumers choose this segment for the quality of food, with nearly half citing customization as an additional driving factor. Of course, it's no wonder that many in the industry, including noncommercial foodservice, fast food and casual dining operators, have watched and learned from this highly successful segment and adopted many of the characteristics. Some concepts are leaning on technology, while others are staying true to the original model. Either end of the spectrum is just as worthy, as long as the food delivers on the quality and taste that consumers have come to expect.
Creator, a new restaurant that opened this week in San Francisco, is offering the world's first burger made start-to-finish by a robot. But, what does this have to do with customization? Everything. The customer can adjust all of the toppings and ingredients down to a level of precision that would not be possible, at least at the expected speed, with human preparation. McDonald's is moving quickly to democratize choice, as well, with the placement of self-serve kiosks in every store across the U.S. Customers can customize their order, see the range of options available, and order directly from the screen. Customization on steroids, delivered to your table, with the convenience of speed. 3D Printing will soon join the list of examples, but we'll save that for another day.
Other restaurant concepts are taking a proven approach to customization by offering simple menus that focus on high-quality ingredients. I [HEART] Mac & Cheese, based in Boca Raton, FL, is seeing growth with their build-your-own macaroni and cheese concept, which also offers customizable grilled cheese sandwiches and a pre-determined signature menu. Guests can choose their pasta or bread before moving on to select from a list of cheeses, fresh vegetables, and varied proteins. With seven cheeses and seven proteins, the menu has found a balance between indulgence, choice and focus. Cava, based in D.C, brings Mediterranean options to customers, with seasonal offerings and a growing number of locations. Diners can pick their base of greens or grains and build their bowl from there, with the toppings ranging from spreads and dips to other choices such as proteins like trending falafel, freshly roasted vegetables, and flavorful dressings, like their spicy apricot dressing.
According to Nation's Restaurant News, even more options are being added in the segment, specifically to cater to our love for global flavors and cuisines. According to Lisa Jennings, "the new wave of fast-casual concepts is strikingly more ethnic, applying the familiar counter-service format and contemporary design to cuisines from around the world." Beyond Mediterranean, Tex-Mex, and American, there are Korean, Japanese, and Indian options entering the game, joining pizza and sandwich contenders that work well for the format.
As the segment becomes more crowded, how will they compete? Is it through better ingredients? Menu innovation? Or more intuitive technology platforms? As POS systems get smarter and new menu choices are added, it will be fascinating to observe as consumers wade through and make their selections, ultimately answering our questions for us. We'll be watching closely with this opinion in mind: Staying true to the building blocks—high-quality ingredients, such as globally-inspired sauces and on-trend toppings, friendly service, customization, and low prices—that made the segment what it is today will still be just as important tomorrow.


Bo Chhay
Manager, Insight & Communication
Custom Culinary, Inc.