Business Building Ideas:
ACF 2018 is a Wrap
Jul 31, 2018
We've returned to our desks and have nearly caught up after a whirlwind of a week in New Orleans, LA for the annual American Culinary Federation convention. It's one of our favorites, and this year did not let us down. Some of the delicious show sightings included gorgeous pastries by the The French Pastry School, coconut milk Alfredo sauce demonstrated by Chef Michael Gulotta of Mopho Nola, shrimp jambalaya bouchées, and Sisig, a traditional Filipino dish growing in popularity. Add in the educational sessions, opportunities for connecting with friends, and the great culinary city of New Orleans, and it's easy to see why this event is at the top of our list.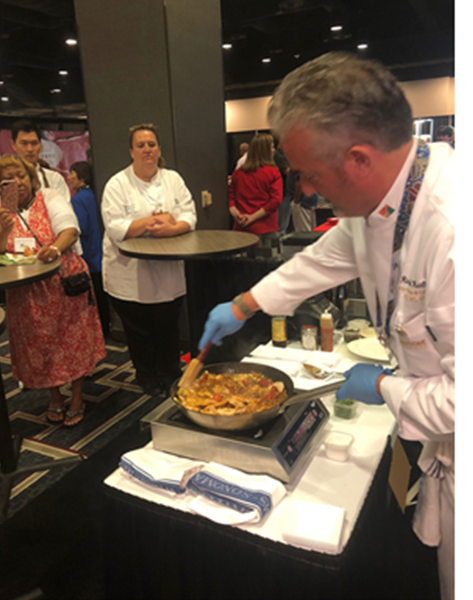 While there was a lot happening, we were sure to take a moment at the end of the trip to compare our notes and discuss the key takeaways that stood out to us this year. And, unsurprisingly, our team's discussions could be summarized into three areas: 1) the pride of the culinary trade, 2) inspired young culinarians, and 3) a love for food.
The pride of the culinary trade is the kind that can be felt in the air. And we definitely felt it this year as we connected with friends, colleagues, and fellow chefs over meals, new ideas, and recent happenings in the industry. We shared, we laughed, we ate well, and we told some stories. Even more, we were able to celebrate with the fine chefs that were acknowledged and honored during the event.
Inspired young culinarians were all around, too, and it was hard not to catch their excitement to be there as they kick off their career in food. Not only are young chefs eager, but they are dedicated to earning the credentials that they need to succeed in this industry. In fact, through ACF alone, 1,300 chefs attained new certifications in the last year. And in 2016, there were 18,693 culinary arts degrees awarded to graduates, according to Data USA. It's a career path that's appealing to many, bringing a new batch of creativity to the table each year.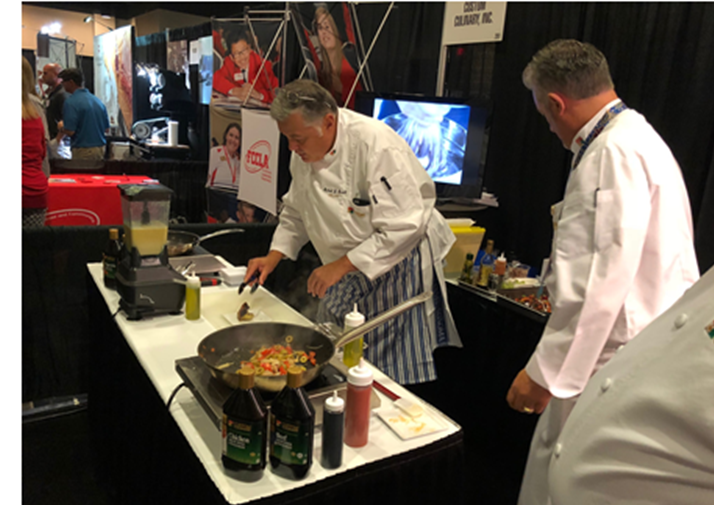 "I think a lot of us become chefs because of the love of food, because of the memories that food creates," said Chef Maneet Chauhan, a keynote speaker on the main stage at the conference. We couldn't agree more, and all have favorite foods with an attached memory. It is these memories that continue to inspire some of the best meals, bringing a personal touch to the menu, and the biggest ideas to the conversation among innovators. 
While the show was happening all around us, we were sharing menu ideas driven by trends at our booth. In our hands-on FlavorIQ® workshops, we shared Mediterranean trends, demonstrated menu applications, and tasted products. We also sampled two new product lines: Passport Global FlavorsTM Asian Broths and Gold Label True FoundationsTM Liquid Stock Concentrates. 

The products were a great hit, the feedback was incredibly valuable, and the event was great fun. We'll be back next year and we look forward to seeing you there.


Bo Chhay
Manager, Insight & Communication
Custom Culinary, Inc.