Business Building Ideas:
Sustainability Commitments Come in All Sizes
Sep 25, 2018
It's hard to believe that just 10 years ago only 3% of consumers even knew the word sustainability. Now 80% of consumers know the term and use it without hesitation. Even more, they are likely eating at establishments where food waste is being tracked, since 75% of foodservice operators are tracking food waste on a daily basis. And they have probably sampled, or considered ordering, plant-based "meats" at one of their favorite restaurants, as it's arguably the biggest trend of the year. Sustainability is no longer a trend. It's a force, with buying power behind it as restaurants, suppliers, and consumers rally around big ideas, smart solutions, and innovative products to support the cause.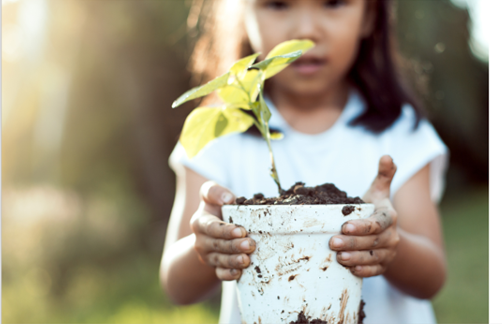 Every bit helps, and sustainability issues are never too small. From groups formed to fight food waste to advocates of ugly produce, sustainability talks have gone deep, wide, granular, and global. And the restaurant industry is right in the middle of the push toward a more sustainable food system. McDonald's, for instance, is replacing all of their plastic straws with paper straws, Starbucks plans to open 10,000 "greener stores" by 2025, and Panera Bread is offering consulting services to help restaurants follow in their menu cleanup footsteps.  
These days, most businesses include sustainability practices as part of their company goals. Waste less, upcycle more, and be kind to our environment are all mantras that are in full motion. Food for All, a startup out of Boston, partners with restaurants to reduce end-of-day food waste with discounted meals offered to hungry consumers through a handy mobile app. Ramen Lab, NYC, is serving dishes made with the leftover bits from sake brewer Brooklyn Kura. Regrained Supergrain is grabbing upcycled grain from beer breweries to produce nutritious snack bars. Misfit Juicery is turning unused produce (there's 20 billion pounds of fruits and veggies that go to waste each year in the U.S) into delicious juices that contain at least 70% "misfits" from farmers, distributors, and fresh-cut producers. And if you use Lyft, a popular ride-sharing service, you can ride to dinner knowing that they are a fully carbon-neutral company.
At Custom Culinary, we also have a commitment to overall waste reduction. Over 5 years ago, we launched Custom Culinary® PanRoast® Gravy Mixes with a volume condensed formula that enabled the reduction of corrugate and film utilization by over 20%. Around the same time, we introduced the EZ-Grip Tub to the market. With over 50% less plastic and a unique, industry-leading design, the EZ-Grip Tub delivers the same great product our customers know and trust in a responsible new way.
The innovation centered on a more sustainable future is exciting and inspiring, and it's just gearing up. This week we'll be attending FoodScape, Datassential's 2nd annual hands-on event in Chicago, where we anticipate we'll be exposed to even more information on this topic. We'll be sure to pass it along.


Bo Chhay
Manager, Insight & Communication
Custom Culinary, Inc.