Business Building Ideas:
What's Next for Meal Kits?
Oct 16, 2018
Hello Fresh bought Green Chef, Chef'd closed its doors (and then True Food Innovations bought them), Amazon has moved into the business, and Kroger is rolling out Home Chef in stores. Chick-Fil-A has even started their own proprietary line of chicken-focused meals, with options like Chicken Parmesan, Pan Roasted Chicken, and Chicken Enchiladas available through the drive thru window. The meal kit business, still small by retail standards, is moving and shaking, but with over 150 brands to consider, we wonder what will happen next. More acquisitions are likely, along with new entries beyond the mail order model that kicked it all off.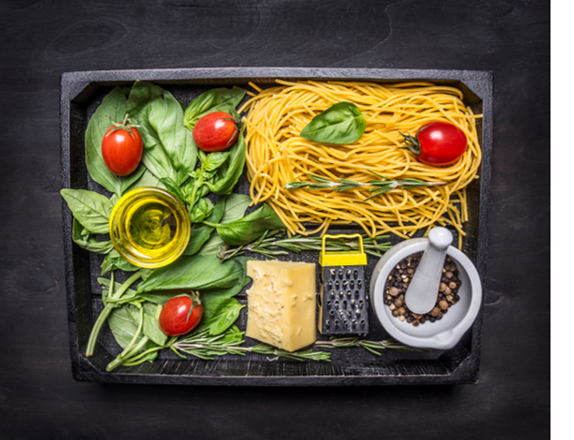 Consumers are busy, for sure, and the idea of meal kits remains appealing. With pre-measured ingredients, a pre-planned menu to limit decision fatigue, and the promise of healthier options, it's hard to ignore the convenience that waits by the door. But studies show that consumers do not stick around for long after the first round of meals. But the options keep coming, with new entrants like Yumble that is geared toward parents with young children, and Gobble, geared toward busy families.
Convenience, new flavors, and healthier options are the key phrases associated with the decision to buy into meal kits, and if the rush to join in by major retailers is any indication of the power of these themes, we'd say they're right on the money. Nielsen data recently reported that in the past year in-store meal kit sales grew 26.5% to $154.6 million. Add in the growth of grocery delivery, the power of streaming, and the fact that over 80% of meals are prepared at home, according to the NPD Group, and it makes sense that new options keep popping up. There's a market there, but getting consumers to stick with it is the trick. Is availability in retail stores the next best solution?
Grocery stores say 'yes' and are increasing their focus on meal kit solutions through partnerships and private labels. In August, Walmart partnered with Gobble, a meal kit company that offers dishes like Vietnamese Shaking Beef with Toasted Garlic Noodles that can be prepared in 15 minutes or less with only one pan. CostCo is getting into the business and collecting praise with their Kobe Beef Slider kits, made by food producer Hak's. With enough to feed 2-3 people, the box includes American Kobe patties, organic American cheese, onions to caramelize, mustard aioli, and sweet potato fries.
ShopRite stores see the opportunity and rolled out a mix of meal kits earlier this year under their Chefs' Menu label, priced at around $13.99. Options include Thai Coconut Chicken, Chicken Marsala, Korean Beef Stir Fry, Moroccan Chicken and Pork Scaloppini. The meal kits meet USDA recommended dietary guidelines and are approved by ShopRite's dietitian team. Quaker Breakfast Meal Kits is bringing the popular format to the breakfast meal, with their new grab-and-go breakfast kits that contain yogurt, Quaker flats, and trail mix. Available in the refrigerated aisle, this may break the ice for the breakfast category and inspire more innovative brands to offer their own version.
Whether it's an impulse buy, driven by special diets or a desire to simplify meal time, there's a meal kit that will deliver. And that is just what meal kits set out to do—offer easy, approachable, anyone-can-make-them meals to those that want to cook a little more and eat a little better. With so many choices, a person could try new services for months without repeat, and with retail options jumping on the boat, the opportunity for dinner extends even further.
If you're thinking about getting into the meal kit business, may we suggest a soup program? With fall upon us, a warm cup of soup is easily portioned, placed into a grab and go case, and offered as a meal solution for now or later. Ancho Pumpkin Soup, Autumn Roasted Squash Soup, and Chicken Lentil Soup are delicious options for the season (and a good start for a cool day).


Bo Chhay
Manager, Insight & Communication
Custom Culinary, Inc.