Business Building Ideas:
How Healthy Trends have Evolved (with 3 Trends to Watch)
Jan 31, 2019
It seems that this year's healthy trends reach beyond foods. There are some that call out specific ingredients and cuisines, yes, but more notably are the wider nets that have been thrown. Those are on our mind this week as we reach the end of the first month of the New Year when many resolutions have fallen to the wayside, and inspiration may be useful. Fasting, mindful eating, and the rise of the keto diet are just the start. Here's the breakdown.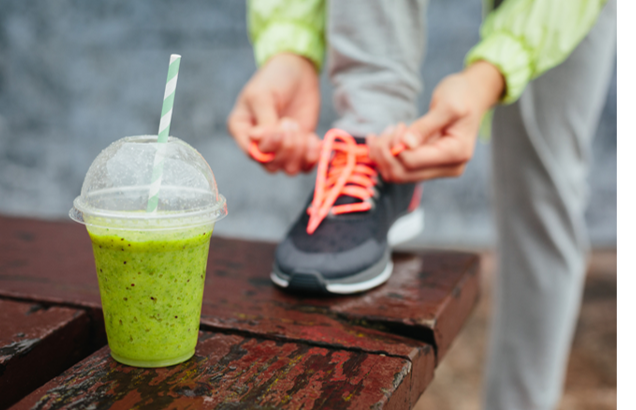 Watch what you eat. As in, be mindful and conscious of the food you are eating. In the days of scrolling and 24/7 distraction, mindless eating has grown common. This year, trend lists are saying that this is the year to take control and be aware of the foods that you putting in your body. Basically, be present. Eat consciously instead of consuming food while trying to do 10 other tasks. Many restaurants are helping you do so by encouraging the removal of cell phones so you can concentrate on the food in front of you and those around you. At Magnolia Table in Waco, TX, hanging leather pouches are incorporated into every table to serve as storage for cell phones.
Bring on the Fats. That's right. Fats are fashionable, and many consumers are celebrating the trend by signing up for keto, paleo, even Pegan diets, and indulging in healthy fats, like coconut butter, avocado, and nut varieties. Whole Foods referred to the trend as Phat fats in their recent forecast and pointed to a shifting consumer mindset where fats are the star in creative, convenient foods.
Make the meal count. Because if you buy into the latest trend of intermittent fasting, it may be a while until you eat again. It's been rising in popularity over the last year and involves alternating periods of extreme calorie reduction with periods of normal eating. Reportedly, the plan drops pounds faster than traditional diets and has a list of other benefits, such as reduction of inflammation and heart disease risks. But fall out rate is high, and research on benefits is still limited.
Adopting the newest food trend (or fad) isn't necessary, but being aware of the possibility that your customers have may prove useful. Making it easy for guests to be present and enjoy their meal is a worthy goal. Determining if you will comply with diet-driven requests is something to consider. And if your guests are coming to you after a 22-hour fast, celebrate with them. It's quite the compliment.


Bo Chhay
Manager, Insight & Communication
Custom Culinary, Inc.