Business Building Ideas:
Sauces Bring the Fun
Mar 27, 2019
Sauces are a gateway to flavor exploration, and consumers crave them. That's right, 42% of consumers say there are particular signature sauces that they look forward to, and a whopping 91% of those say they are likely to buy them at retail, according to a new report from Datassential. From traditional Mother sauces to ethnic variations, sauce is powerful. Even more, globally-inspired sauces are the perfect vehicle for offering unexpected flavor to familiar dishes. Greek Tzatziki, Thai Curry, Wasabi, Cajun sauce, and Caribbean Jerk are making waves, according to Technomic's MenuMonitor, and there's a whole lot more right behind them.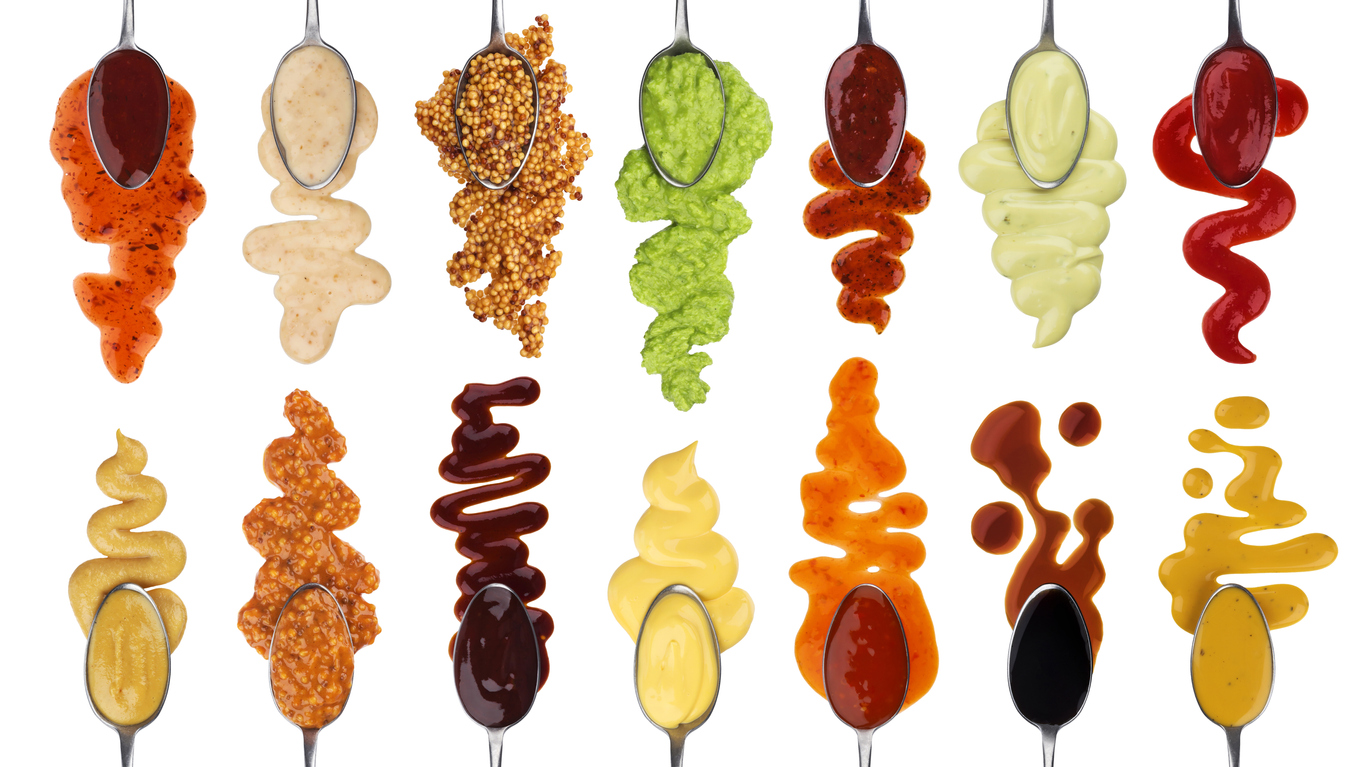 Like soups and gravies, sauces bring versatility and the option to add a unique spin to a dish. A taco or a sandwich, for instance, can become new and fresh with a signature sauce or an ethnic twist that may have felt foreign if introduced in a different way. While 32% of consumers are hesitant to eat ethnic flavors when the ingredients are unfamiliar, another 31% of consumers enjoy the ethnic dishes that feature a twist on the traditional recipe. This is where a thoughtful sauce can shine.
Taking a form that is already recognized and accepted by consumers is a proven approach to menu innovation. If you want to offer a twist on the familiar, start with the sauces where you have equity and add a trending twist or two. Curry Alfredo Sauce, for instance, brings the Asian flavors that consumers are seeking while staying grounded in a traditional cream sauce. Serve with a housemade stuffed pasta to start or spread on a pizza for a fun interpretation. A sauce like our Coconut Curry Hollandaise brings a modern and growing (+19.3%) flavor profile to a sauce staple and begs to be served atop Eggs Benedict or alongside roasted vegetables for a fresh spin. A Peanut Dipping Sauce will drive traffic, in our opinion, or a Chipotle Lime Crema Sauce as an accompaniment on a build-your-own bowl spread, or a Latin-Style Citrus Sauce for dipping or pouring.
It's just a start, of course, and there's so much more, but if you want to try a new flavor, like Harissa, for instance, try whipping it into a sauce that you already love and trust. Serve with a familiar base like a grilled protein, tacos, or pasta, and watch for the delight that is soon to follow. March is National Sauce Month and a perfect time to start thinking about how you might use sauce throughout the year to bring new news to your menu. And trust us, we have a whole list of ideas ready for you.


Bo Chhay
Manager, Insight & Communication
Custom Culinary, Inc.