Business Building Ideas:
The Simple Truth about Our Sustainability Mission
Apr 25, 2019
Here's the truth: Being true to the food isn't only about the food. It's also about smart, simple ways we can improve the world around us. This is how we think about it anyway, and have committed to a few fundamental principles to keep us focused on how we can contribute to the greater cause. After all, we believe we have an obligation to give back to the communities that we serve, to reduce our footprint, to innovate with wholesome ingredients, and to promote food safety in our actions.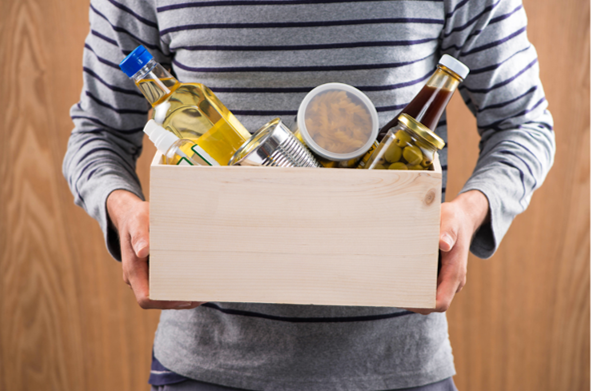 For starters, to say we're proud of our community involvement initiatives would be an understatement. It brings us together and offers us the chance to give back and participate in the communities that we operate in. It's a privilege, really. Las Vegas Chefs for Kids, for instance, is one that we return to again and again as a sponsor, donor, and as volunteers. Serving meals to others, either less fortunate or in need, is a treasured opportunity that we jump up to answer. The Hesed House in Aurora, IL, Thanksgiving Wounded Warrior Program, and Manchester NH Food Kitchen are a few that we've been able to support. And, Custom Culinary® Corporate Executive Chef Mike Speranza represents us and the ACF for the National Chefs Move to School Program, as well as the ACF Chefs Move to Schools Presidential Task Force.
Reducing solid waste is another important initiative that we cannot dismiss, and a solid step toward minimizing our footprint. We achieve this through better process controls and increased recycling of waste materials. In addition, in January 2013, we launched PanRoast® Gravy Mixes with a volume condensed formula that enabled the reduction of corrugate and film utilization by over 20%. Shortly after, in August of the same year, we introduced the EZ-Grip Tub with over 50% less plastic and a unique, industry-leading design.
Wholesome innovative products are core to our business, but we see it as a vehicle for change, too. You see, "how" we deliver value-added products is just as important as "what" we deliver. It's why we focus on making it easy to satisfy the changing nutritional demands of today's guests with our Sensibly Authentic™ product portfolio that features healthier attributes and unmatched authentic flavor. It's also why we offer bases and gravies that provide key nutritional benefits, are USDA approved, and meet government requirements for Low or Reduced Sodium, All Natural, and Gluten-Free Claims.
Finally, we wouldn't be trusted by so many customers if we didn't hold food safety in such high regard. A worldwide network of facilities exists to support customers locally and regionally, with flexible, reliable, and consistent manufacturing capabilities, world-class quality and food safety programs, secured formula protection, and local market knowledge. This ensures that our customers have the ability to gain a foothold in key markets more quickly and efficiently, and benefits from our commitment to executing at the highest standards of excellence.
Around here, we believe that improving the world around us is just as important as the products that we make. It's the promise we've made to ourselves, to our customers, and to our communities. You can find more here, or we can tell you all about it. Either way, know that being true to the food feels even better when you're giving back.


Bo Chhay
Manager, Insight & Communication
Custom Culinary, Inc.