Flavor Inspirations:
Emergence of Asian Cuisinie
Mar 20, 2015
Asia is the most populous continent in the world which comprises of approximately 4.3 billion people or 60% of the world's current human population. In the US alone, by 2018 Asians are projected to grow 32% and account for roughly 5.5% of the population. With any rapidly growing ethnic group comes a plethora of culinary ingredients and dishes that are brought into the culinary spotlight, this presents a huge opportunity for operators to embrace unique flavor and cooking techniques. It is important for operators to pay attention to these evolving demographics to ensure that that the products they offer are exciting, relevant, and appeal to the patrons that frequent their establishments.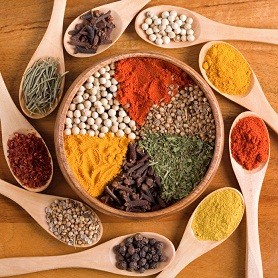 In 2015, diners will see more diversity in Asian fare as the cuisines of Malaysia, Indonesia, Cambodia and Vietnam make their way into the spotlight. Dishes flavored with herbs and fresh ingredients, rather than oil or coconut milk, are expected to grow; think bánh mì, spring rolls, noodle soups and savory pancakes on emerging chain menus. The idea is to capitalize on the healthier attributes of these cuisines through their limited use of processed or refined oil, in conjunction with direct heat or steam cooking techniques. The idea is to play off the fact that Asian cuisine is regionalized; peanut sauce for example, is prepared differently from one country/region to another. New unique cooking techniques such as roasting in banana leaves or smoking with tea leaves impart intense, complex umami flavors without adding extra calories. Bigger flavors through the use of aromatic spices and cooling herbs, versus flavors through the addition of fat, are a huge point of distinction in these cuisines.  
Custom Culinary® offers several frozen, ready-to-use sauces from our Gold Label line and a new concentrate from our Master's Touch® Flavor Concentrate line that can be used to create authentic Asian-inspired dishes. Our products come in a variety of different formats that are not only operationally efficient, but are manufactured domestically, with the highest food quality standards. Below are some of the flavor systems that we currently offer that can aid in the creation of reproducing authentic Asian dishes.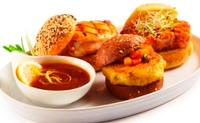 Wild Alaskan salmon patties that are glazed with an aromatic and spicy wasabi ginger    ponzu sauce, served  on top of freshly baked slider buns, garnished with mango salsa,    lettuce, sliced red onions and tomato
 Featuring our Gold Label Wasabi Ginger Ponzu Sauce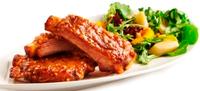 Thai Roasted Peanut Glazed Pork Ribs
 Tender slow-roasted baby back ribs that are finished  with a sweet, spicy, and savoy peanut glaze featuring  chopped roasted peanuts with soy sauce, sesame oil, lime juice, ginger, garlic and chili peppers
Featuring our Gold Label Thai-style Roasted Peanut Sauce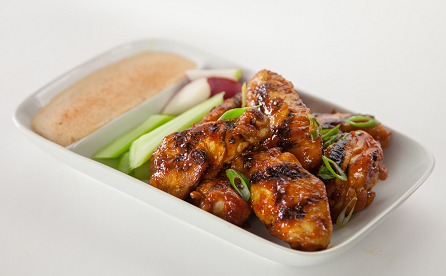 Sriracha Lime Grilled Chicken Wings 
 Wood-grilled chicken wings, tossed in a tangy, sriracha  lime glaze with a spicy ranch      dipping sauce, celery, and  radish garnish
 Featuring our Master's Touch® Sriracha Lime Flavor  Concentrate 
Get inspired with the emerging flavors of Asia! 

Scott Gilbert, CEC, AAC, HGT
Director of Culinary
Custom Culinary, Inc.