Flavor Inspirations:
Sriracha 2.0
May 25, 2017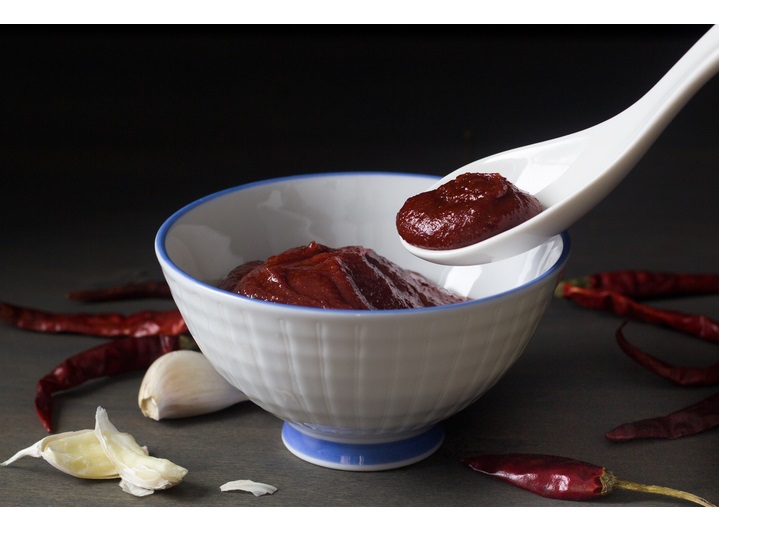 Menu innovators are currently asking, "What will be the next Sriracha (a.k.a. Sriracha 2.0)?" Some are predicting Gochujang, a Korean hot sauce made from sticky rice, fermented soy beans, salt and spicy hot, red chili paste. We first forecasted Gochujang would gain popularity back in August of 2016 when we posted The Condiment Craze. Sometimes referred to as "Korean ketchup", Datassential has been monitoring its rapid menu penetration (+3,000% between 2012 and 2016). It is usually thinned out and utilized as a marinade (e.g., burgers, chicken, etc.). Culinary Secret: Great in Bloody Mary's, too!
Developing a Gochujang flavor concentrate is on our radar screen, but for now we recommend checking out our Master's Touch® Sriracha Lime Flavor Concentrate. Hot stuff! Better yet, we have developed some really on-trend, spicy recipes. One of our chefs' favorites being the Sriracha Lime Ramen Bowl. Or you can spice up your appetizer menu with wings – check out our Thai Sriracha Lime Sweet Chili Glazed Wings recipe made with our Sriracha Lime Flavor Concentrate.
Do you have any hot sauce recommendations? Be True To The Food! 

Joe Beitzel
Director of Channel Marketing
Custom Culinary, Inc.