Flavor Inspirations:
Comfort Foods
Dec 06, 2017
The temperature is going to drop below 20°F later this week. No problem; we are prepared at the Beitzel household. Thanks to all the great Thanksgiving Side Dishes we prepared, we had a ton of turkey leftovers. Consequently, we decided to cook off and freeze some pre-portioned, comfort meals with the remaining turkey in anticipation of the cold weather ahead. We went straight to the recipe section of the Custom Culinary® website after we finished shopping on Black Friday and enjoyed a comfort foods cook-off fest. Below are some of the recipes we made: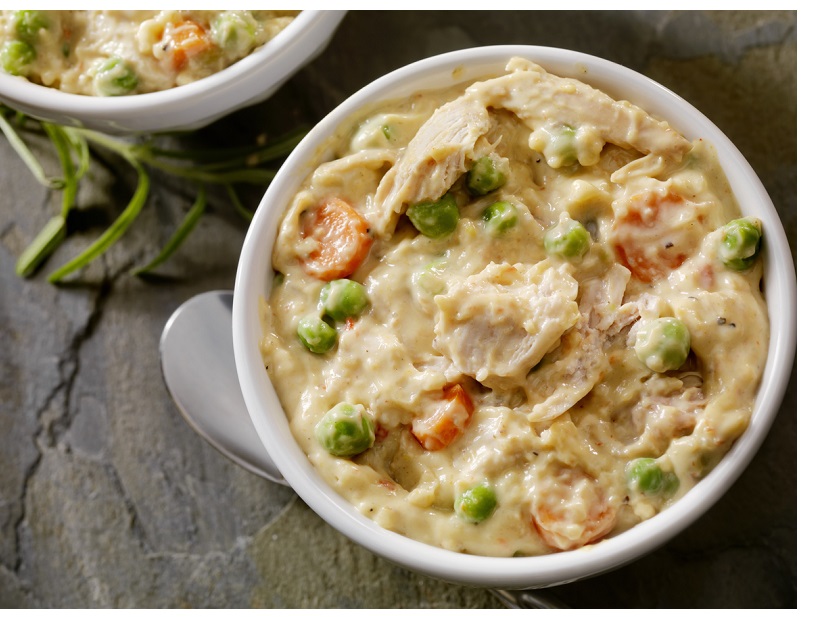 Creamy Parmesan Roasted Chicken Pot Pie – We substituted turkey for the chicken recipe, which is really hearty because the recipe calls for Yukon Gold Potatoes and Custom Culinary® Master's Touch® Alfredo Sauce – a rib sticking combo. Custom Culinary® also has a more traditional Chicken Pot Pie recipe made with pie crust. 
Tex Mex Turkey Chili – Nothing is more comforting on a cold night than a bowl of turkey chili with an extra dash of spices.
Poutine – A Canadian dish (French fries and cheese curds smothered in brown gravy) originating from Quebec. It has become a popular comfort food snack here in the States.  Poutine will be a great way to use the leftover turkey gravy we froze. Note: Custom Culinary® specializes in gravy innovation to make poutine a hit with your guests. Just type in the keyword "poutine" in the lower left-hand column of the recipe section.
Do you have any turkey comfort food dishes for the holidays you would like to share with our culinary team?

Joe Beitzel
Director of Channel Marketing
Custom Culinary, Inc.