Eating Healthier:
The New Version of Healthy
Jan 24, 2018
Over the last few years, a notable shift has occurred in the health and wellness category. Dieting and cutting calories have stepped aside to allow room for a more modern mindset that puts wellness front and center. In essence, the goal is the same, but the language is quite different. Words like energy and vitality have come to the forefront. Clean eating has moved to the mainstream. And "lifestyle" and a "way of living" have replaced phrases of the past. While 77% of Americans are trying to eat healthier, the desire to eat well without compromise is stronger than ever.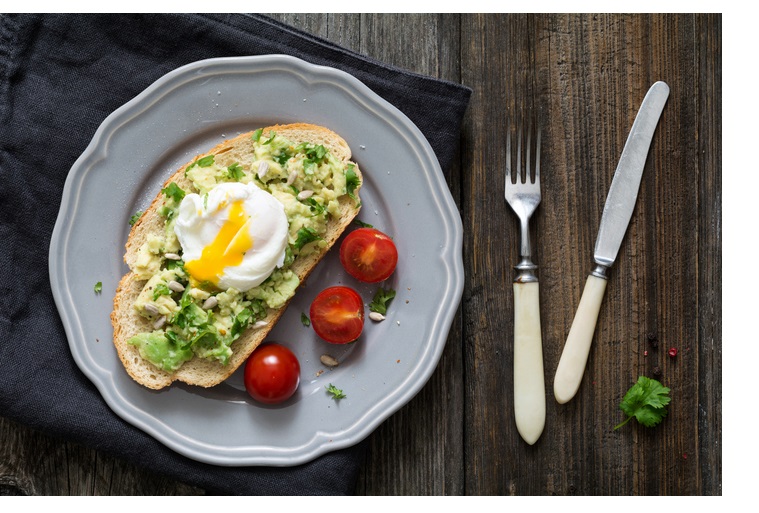 The movement toward eating to feel better has been prominent in recent years. While some fads have come and gone, it's hard to ignore that today's consumer is seeking better, beneficial foods that offer more than sustenance alone. In fact, the products that are hitting shelves offer evidence of a renewed focus on personalization with a nod toward niche. From plant-based proteins, vegan products galore, fortified foods, healthier sugar-alternatives and medicinal powders, the options are bountiful.
For restaurant diners, the options are just as abundant. The rise of vegetarianism and veganism has inspired plant-based menus, where plants take a starring role and animal proteins become a garnish. A desire for "health halo" has brought us menu items that promote superfoods and energy. A realization that healthy options can be convenient has led to a boom in fast casual and fast food concepts that lean toward better-for-you choices that are flavorful and affordable. There's no denying that the opportunity for healthy is set for expansion.
The trend is more approachable than ever, offering freedom to choose your preference by the day. If you are taking a day off from animal protein, there are solutions. If you are looking for a seasonally-focused menu, it's available. And if you are looking for specific functional foods and ingredients, it can be found. The best part of it all is the creative freedom that is brought to menus, where rules are truly off the table. The expansion of preference and awareness gives permission to all to explore far and wide.
If you're looking for inspiration, you won't have to look far. For alternative oils, stop in to Butcher and Bee in Charleston where they serve their avocado toast with za'atar and coconut oil. For your daily grains, Seasons 52 serves their grilled chicken caprese sandwich on sprouted-grain ciabatta. And for the nutritional benefit of bee pollen, head over to Mercer Hotel in NYC for their greek yogurt bowl that is topped with toasted seeds, coconut, chia, oats, spices and garnished with fresh berries and a pinch of bee pollen.
Filling the plate with thoughtful proteins and seasonal vegetables is a good start, but looking to sauces and spices to add the flavor can set the dish apart. Our Custom Culinary® Gold Label Wasabi Ginger Ponzu Sauce offers a power punch in a vinaigrette on an Asian Chicken Salad. Or look to products like our Custom Culinary® Gold Label Harissa to jazz up a hummus plate and serve with seasonal vegetables for dipping.
Any way you incorporate healthy on the menu, there is an audience for it. More than ever, consumers are recognizing that eating healthy is not as limiting as once thought and are willing to try something new. 


Bo Chhay
Manager, Insight & Communication
Custom Culinary, Inc.