Business Building Ideas:
6 Steps for Insight-Driven Menu Innovation
Mar 01, 2018
We've teamed up with Technomic, a Chicago-based leader in foodservice market research, to dig into the fundamentals of great menu design. Understanding where to start and the sequence of steps to take offers a powerful foundation for creating results that connect with your customer.
Here's why it matters: Over 50% of millennials are more likely to visit a restaurant that offers new or innovative flavors, according to Technomic. And other generations are not far behind. Today's consumer seeks new experiences and dining out is often a top pick. Delighting your guests with innovative flavors and offerings will set you apart, and it's good for business.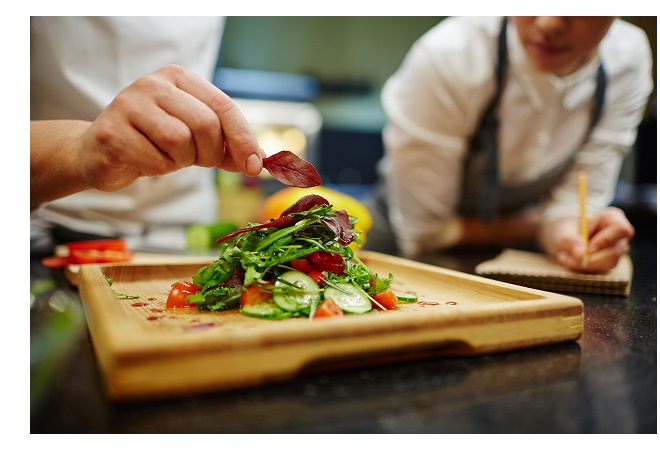 Getting started is just as important as seeing it through. Here are the steps:
Uncover industry trends: conduct an in-depth investigation into leading culinary trends and identify flavors or ingredients that are coming into the fold.

Conduct a competitor analysis: after identifying a buzzworthy flavor or ingredient, take a look at your competitors' menus to see if they've adopted the flavor.

Validate trend with research: analyze menu and consumer data to see if it displays an upward trajectory in menu incidence and is finding favor with guests.

Explore concept development: identify the perfect vessel for the on-trend flavor or ingredient that will speak most to core guests and leverage the SKU to its full potential.

Perform store testing: test the new menu item in regions with the highest overall penetration of that flavor or ingredient.

Launch the product: If the test phase is a success, the final step is to formally roll out the item.  
This isn't a process that happens just once, but instead should be a continual part of menu planning. Download your copy of this whitepaper and put it to work today.
Your customers are waiting.


Bo Chhay
Manager, Insight & Communication
Custom Culinary, Inc.