Business Building Ideas:
International Year of the Pulses
Jan 18, 2016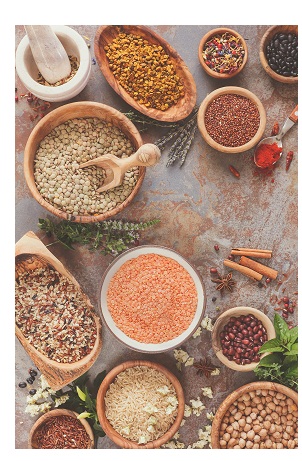 I was catching up on my reading over the holidays and realized that I need to write about pulses. What are pulses?  They are a type of legume that includes dried beans, lentils and peas. Pulses are nutritious (high in fiber, protein, iron and antioxidants), sustainable and extremely versatile to cook with. Chefs and the UN believe pulses will be a major food trend in 2016. The United Nations General Assembly declared 2016 the International Year of the Pulse. 
Health experts are encouraging Americans to include more and more plant based eating occasions in their diets. Pulses provide versatile menu solutions like healthy appetizers (hummus, bean dips), a topping on salads, side dishes or a meat substitute for burgers. Our Culinary Team has begun developing some new recipes to be on trend given the new found popularity of pulses. Below are some recipes we recommend for you menu:
Soups – You cannot go wrong menuing a basic lentil soup. Vegan and vegetarians will love you! We also have developed a recipe made with green and yellow lentils posted on our website that includes chicken. Hearty with a capital "H".
Appetizers – Due to the rising popularity of Middle Eastern cuisine, consumers are already seeking recipes made with chickpeas. Hummus is a great appetizer to add to your menu or used as a sandwich spread. We have added a global spin to some of our hummus recipes to spice things up. Just go to our recipe section on our website and type in the keyword hummus.
Stay on trend in 2016 and celebrate the International Year of the Pulse. Need some help? Feel free to call us and remember: Be True To The Food  


Joe Beitzel
Director of Channel Marketing
Custom Culinary, Inc.