Flavor Inspirations:
Custom Comfort Food
Mar 24, 2016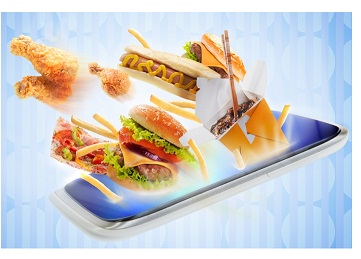 As I stated last spring , rich, savory and creamy deliciousness are several of the key flavor and texture factors that fuel us in times of stress, economic down turn, or simply fond foods that make us feel "comfortable". Childhood cravings often included sloppy Joe's, burgers, meatloaf, rich beefy brown gravy loaded with umami creating mushrooms and buttered green beans, or creamy buttery mashed potatoes. Another aspect of comfort was picking up fried chicken or fried fish, country gravy, macaroni and cheese and a side of creamy Cole slaw from your favorite restaurant.
In today's world, food has become an integral part of media, whether it comes to Instagram, Snapchat, or various other social media sites, and even major TV channels like Food Network, Travel Channel, etc. This adds another visual appeal to food which can create an emotional connection with the consumer.  The media explosion of food events and diverse food shows have opened the eyes and minds of our population, with folks much more aware of the better foods that fuel our bodies, however COMFORT still remains king and annually ranks in the top three trends.
For several years now, the overall trend has Americans moving towards a healthier approach to food and nutrition. Most major American food companies promote better health and living on an ongoing basis through creative innovation. This is a reality of our world today, and we live it daily. At Custom Culinary® we refer to this trend as "Healthy Halo."
Americans have proven to be more adventurous both dining at home, and especially dining out. We are experiencing a huge growth in ethnic cuisines from Vietnam, Thailand, Indonesia, India, Portugal, and Africa. These cuisines offer up healthy options to our diet, but we still love comfort food that "brings us back home". Braising has been the focus of culinary talk now for a several years. We as chefs love the food cost, and ability to produce so many unique dishes with beef, pork and poultry with the braising method.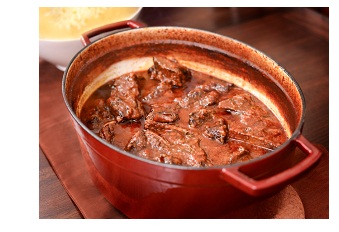 As an example, I find short ribs the "Cadillac" of these lesser cost beef cuts. Seasoned and seared well, then braised for two to three hours keeps the ribs intact for great plate presentation. "Steak like", yet so fork tender upon eating melts in your mouth.
 I use our Custom Culinary® Herb Roasted  Au Jus Concentrate, formulated to produce an outstanding au jus as my braising liquid with the addition of a sautéed mirepoix (celery, carrots and onions) as the braising aromatics that produce beautiful mahogany colored ribs and a rich flavor explosion from the braising liquid. To finish and prepare to serve, remove the ribs from the braising liquid and set aside keeping warm. Strain the braising liquid and add our Custom Culinary® ready to use Demi-Glace to lightly thicken and compliment the sauce with marvelous gelatinous mouth feel.
At Custom Culinary®, we are authentic flavor and culinary driven, and have created many sauces, gravies, stock and broth products to create comforting soups, slow roasted and braised dishes as well as finishing sauce and gravies to drive flavor and a savory experience to compliment any comfort dish.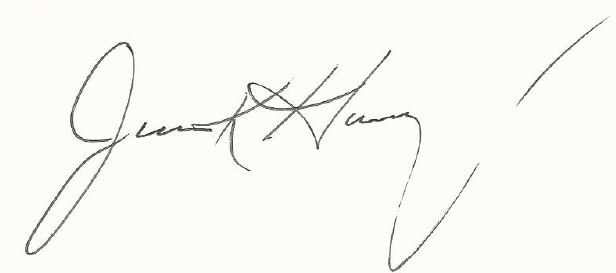 Jim Harvey
Chef, West Region
Custom Culinary, Inc.