Business Building Ideas:
Nuts & Seeds
Mar 29, 2016
March is National Nutrition Month. Consequently, I have enjoyed reading all the nutrition related content that is being posted on a regular basis. The latest article that piqued my interest was about nuts and seeds. Back in January, the New Dietary Guidelines recommended consumers looking to achieve healthier eating patterns should be eating more nuts and seeds.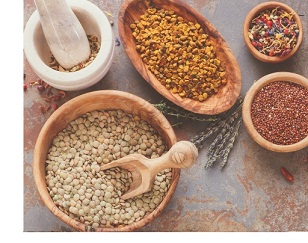 Nuts and seeds have been part of the human diet since the beginning of mankind. They are a rich source of heart-healthy fats, fiber, plant protein, vitamins and minerals, as well other compounds like antioxidants. Numerous observational studies and clinical trials have provided enough evidence that we know they reduce the risk of several chronical diseases including cardiovascular disease.  In addition, they are energy dense. Therefore, they can assist in weight management, but it is important to eat a variety of nuts and seeds and in moderation. Since the nutrient composition and health benefits vary greatly by each item, I recommend referencing an informative article written by Carrie Dennett, MPH, RHD, CD in the March issue of Today's Dietitian. She provides a great chart outlining the nutrient content of nuts and seeds. A keeper in my files.
So the challenge for most operators is how to provide their guests with menu solutions that utilize more nuts and seeds. One innovative way would be to incorporate nuts and seeds in a grain side dish like Curried Brown Rice and Apricots or Coastal Rice. Use nuts and seeds to top off salads for extra crunch that delivers a dash of health at the same time, like our Asian Salad.
Do you have any recipe recommendations of how to incorporate more nuts and seeds into your guests' diets? We would love to hear from you and remember: Be True To The Food!


Joe Beitzel
Director of Channel Marketing
Custom Culinary, Inc.