Business Building Ideas:
National Hamburger Month
May 12, 2016
May is National Hamburger Month. I conducted research for this post and learned two things: 1.) It is unclear where the first American hamburgers were served – the Lookout House Restaurant in Cincinnati, Ohio (mid-1870's); Louis Lassen's lunch shop in New Haven, Connecticut (1895); etc., etc., etc. Regardless, Americans now eat an estimated 50 billion burgers per year; and 2.) Hamburger historians are uncertain when National Hamburger Month was first launched. Numerous chains and independent operators support the special month, including White Castle which was first established back in 1916, but did not begin selling hamburgers on a bun until the early 1920's.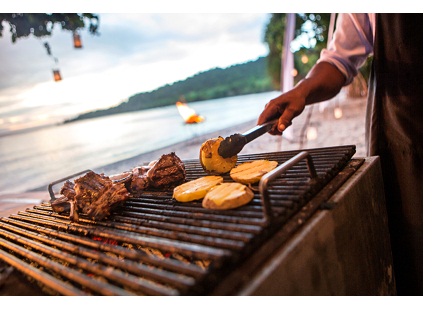 Given I could not pinpoint the origin of National Hamburger Month, I thought I would share some factual insight about burgers based on some online content I read recently. QSR hamburger chains went back to combo meals and consumers responded positively according to new NPD research. Combo meal visits increased by 1 percent for year ending February 2016 versus the prior year. The Big Three were collectively responsible for order increases – an additional 110 million combo meal deal orders; 686 million in total for a rate of 8 percent (year ending 2/16) up from a total of 6 percent (year ending 2/15).
One ongoing trend that our culinary team is monitoring is the transformation of the American palate.  More consumers are seeking unconventional food like ethnic cuisines and global flavors. Operators in recognition that ethnic flavors are trendy, are now jazzing up their burger menus by adding global flavors via signature sauces and condiments. Some are even infusing their carriers (a.k.a. hamburger buns – Wayback Burgers Sriracha infused buns).
Given Custom Culinary® is a leading sauce manufacturer and our credo is Be True To The Food, signature hamburger sauces sounds like a market opportunity. Stay tuned! We have some new news ("Craft Toppings") to share with you. Our next hamburger post will be in conjunction with National Hamburger Day, Saturday May 28th.


Joe Beitzel
Director of Channel Marketing
Custom Culinary, Inc.