Business Building Ideas:
2016 Restaurant Show
Jun 02, 2016
I have been busy preparing for the product line launch of our new and exciting Gold Label Ready-To-Use Craft Toppings. Consequently, I have been pressed for time, but I did manage to squeeze in the 2016 Restaurant Show. I started by attending foodservice guru Nancy Kruse's education session Monday May 23rd, Menus 2016: Turning Trends Into Money Makers. Once again Nancy nailed it. Her session was all about menu innovation disruption –  simple ingredients, programmed dieting no longer being popular, comfort food, breakfast 24/7 and ethnic experimentation (a.k.a. global flavors). The latter trend piques my interest given I have read that 60% of consumers surveyed by Technomic order ethnic food – something different or to discover new flavors. I got excited when she mentioned the rising popularity of Middle Eastern cuisine, especially given one of our new toppings will be Harissa a Tunisian hot chili pepper paste. It makes for a unique burger topping.   

After Nancy's presentation, I did manage to walk the floor briefly. Observations: Snacks, snacks, snacks. Non-GMO products now appear to be the new gluten-free. Unfortunately, I was unable to focus in on any of the new technology. I did want to check out some of the on-demand convenience services. Regardless, the NRA Show is always a great place to get a macro pulse on what is happening and coming in the foodservice industry. Next year I will allocate more time on the floor.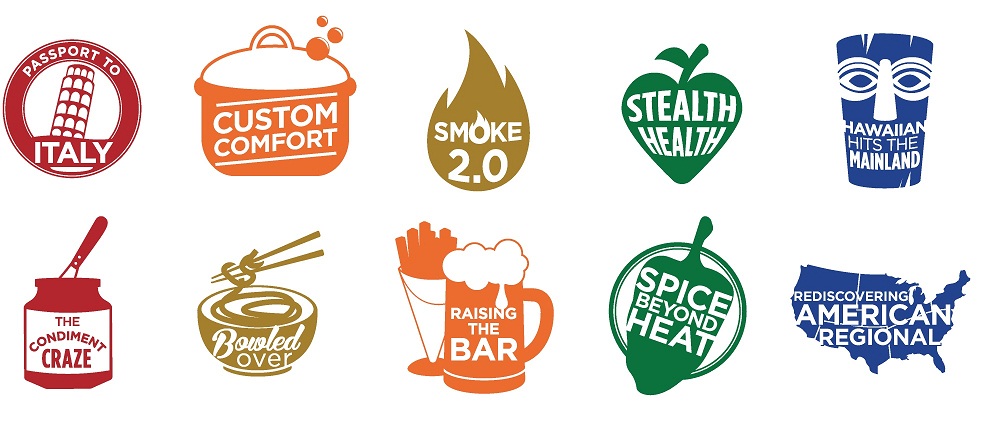 Joe Beitzel
Director of Channel Marketing
Custom Culinary, Inc.