Flavor Inspirations:
Global Cuisine - What's Next?
Aug 09, 2016
Call me bias, but I believe our Culinary Team lead by Chef Scott Gilbert does a great job forecasting the top culinary trends. Did you have time to read their last post about Hawaiian cuisine? I am still waiting for Poke to make its way to Chicago.
Being the Director of Channel Marketing, I am not in position to forecast upcoming culinary and flavor trends. However, I am online everyday aggregating information for my company's social media movement. As a result, I read two interesting articles recently about diverse global cuisine that is quietly surfacing. They are as follows: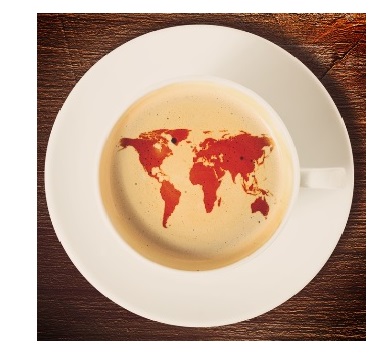 Ready for some

culinary history

? Back at the beginning of the 21st century, 12 progressive chefs from Denmark signed a manifesto calling for "purity, freshness, simplicity and ethnics." The New Nordic movement was born. The spine of their ingredients were seasonal, a difficult task given Denmark's cold climate. At first the movement involved high-end restaurants (e.g., Noma), but recently Nordic cuisine can be found in a Fast-Casual/food-court setting like the Great Northern Food Hall in New York's Grand Central Station. Pickling, smoking, curing and fermenting (e.g., vegetables, protein) is the spine of the style food they serve.
Have you ever experienced

Filipino food

? Thanks to the immigrants in the Philippines that consisted of Chinese, Malaysian, Indonesian, Indian, Spanish and Americans, Filipino is now considered the ultimate Asian fusion cuisine. An example would be Garlitos, a classic pork adobo (pork belly in a dark gravy) served in a rice bowl which some food aficionados call the national dish of the Philippines. Right now, Los Angeles is the epicenter of Filipino cuisine.
What global cuisine will become the next major trend? The Custom Culinary® Team is always on the look- out.  Remember: Our goal as an organization is to Be True To The Food (a.k.a. Innovative). 

Joe Beitzel
Director of Channel Marketing
Custom Culinary, Inc.