Flavor Inspirations:
Rediscovering the Condiments
Aug 23, 2016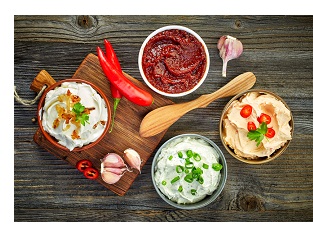 It's not just relish, ketchup, or mustard anymore. Condiments have expanded into many new flavors: bacon onion marmalade, tomato marmalade, green tomato jam, harissa, jalapeno relish and bourbon just to mention a few.
Chefs have always relied on the standard condiments like BBQ, relish, salsa, and 1000 island to enhance menu items and add to the check average, but these condiments are being dressed up with new flavors and textures. More than ever, chefs and operators are differentiating their menu offerings through the quality, variety, and uniqueness of their condiments.
This trend will continue to gain traction over the next several years within Casual Dining, FSR and QSR. We should start seeing unique flavor notes such as Korean Gochujang, Ssamjuang, Harissa and Aji Armirillo. These segments are beginning to develop vast new varieties of condiments featuring aioli, dips, spreads, marmalades, jams, craft burger toppings—this aligns perfectly with the trend offering guests more choices and the ability to customize.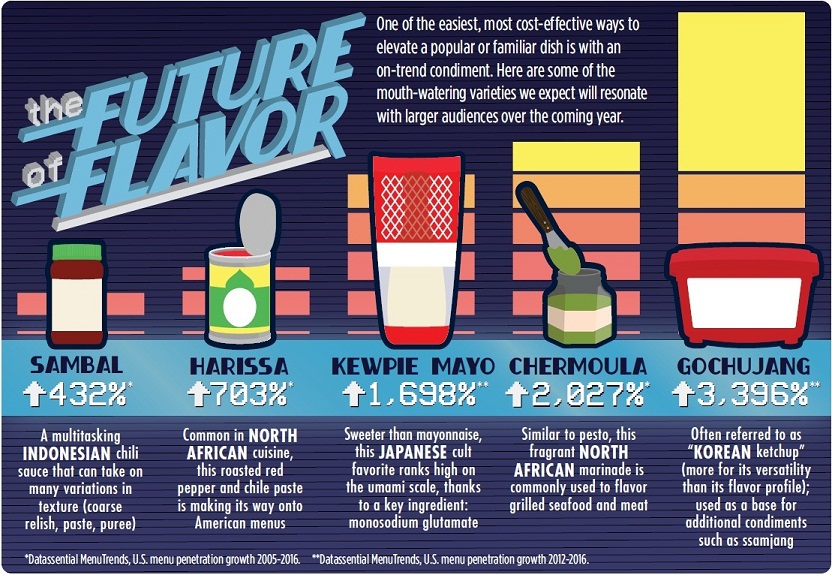 What can rediscovering condiments do for your operation? Adding unique signature condiment flavors to your current menu that differentiate you from your competitors can increase variety, check averages, profits, creative outlet for chefs, and opportunities for staff to highlight your local signature flavor. Whether it's your restaurants, student dining, hospital patient menu or hotel, guests are in search of the new local flavor, chef crafted steak/ burger topping, chutney topped seafood or barrel aged bourbon glazed pork belly—for example.
Recipe Concepts:
Pan Seared Ribeye Steak
Black pepper seared ribeye steak topped with onion bacon marmalade, served with fire roasted root vegetables, horseradish infused mashed potatoes, demi- glace on the side
Featuring Custom Culinary® Bacon Onion Marmalade & Demi Glace
Harissa Roasted Chicken with Chickpeas
Tangy yogurt meets bold harissa, chicken thighs marinated in harissa, yogurt, lemon juice then oven roasted on a bed of onions, chickpeas and carrots, garnished with cilantro
Featuring Custom Culinary® Harissa Sauce
Crispy Spicy Pork with Ssamjang
Slow cooked pork belly marinated in Wasabi Ginger Ponzu, mirin, sesame oil, garlic, green onions and glazed with Ssamjang sauce and served with kimchee
Featuring Custom Culinary® Wasabi Ginger Ponzu
Industry examples:
Slater's 50/50 - CA
Sriracha Burger
Sriracha spiced 50/50 patty, honey Sriracha bacon, pepper jack, charred yellow onion, Sriracha sautéed mushrooms, Sriracha coleslaw, Sriracha mayo, Sriracha, brioche
Twin Peaks - TX
Bacon Jam Sliders
Grilled mini burgers/smoked gouda/bacon jam/ roasted garlic mustard/pickles/potato bun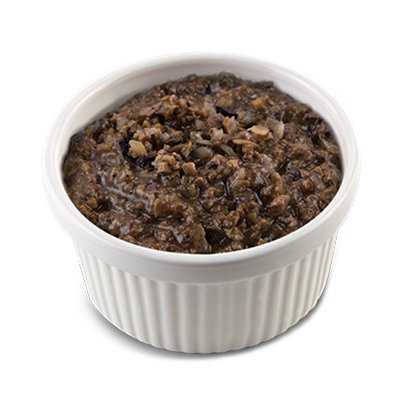 These products can stand alone as flavor infusions, or to embellish recipes. Sriracha can be added to soups, sauces, dips or flat breads. Bacon Onion Marmalade can be used to embellish braised short ribs, pot roast, or a great addition to slow roasted pork belly. My favorite is using Harissa sauce to build flavor in soups, casseroles, aioli, and compound butter (to top on my flame grilled steaks, shrimp and halibut).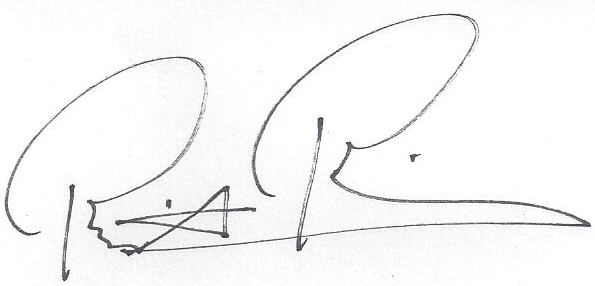 Richard Reilly, CEC, CCA
Corporate Executive Chef, West Region
Custom Culinary, Inc.