Flavor Inspirations:
Fauna to Flora
Sep 06, 2016
Americans are demanding more protein in their diet. According to IFIC's (International Food Information Council) 2016 Food and Health Survey, 64% of the respondents indicated they wanted more protein in their diet; up from 54% in 2015. The Big Shift? Consumers are finding plant-based protein more favorable while animal protein has slipped slightly in preference. Numerous factors are driving the shift from fauna to flora, the primary being health issues related to the use of antibiotics and growth hormones in animals.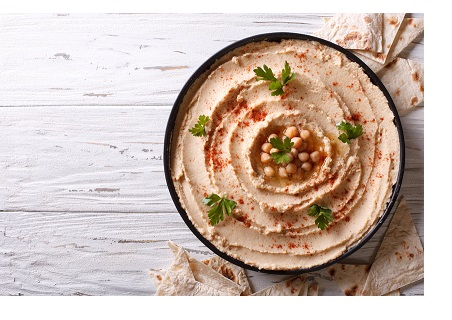 Our Culinary Team has been developing new recipes in response to the plant-based trend. One innovative product they have introduced is our new ready-to-use Gold Label Harissa (9678). Harissa is a hot chili paste, Middle Eastern in origin, which is on-trend right now. FYI: Hot and spicy condiments are extremely popular – the US hot sauce market grew 150 percent from 2000 to 2013, more than BBQ sauce, ketchup, mustard and mayonnaise combined. Detailed below are a few plant-based menu items that utilize Harissa:
- Hummus, Tofu & Vegetables, and Macaroni and Cheese
Plant-based foods are definitely gaining popularity. Send us some of your innovative recipes and remember: Be True To The Food.

Joe Beitzel
Director of Channel Marketing
Custom Culinary, Inc.