Business Building Ideas:
Millennial Marketing Touch Points
Nov 03, 2016
I am constantly monitoring Millennials, the current demographic coveted by foodservice operators. My last post was back in April, titled Millennial Parents. Every week I am online reading interesting content about how best to market to this target group. Time for an update, specifically Millennial Marketing Touch Points.
According to Pew Research, there were 75.4 million Millennials in 2015. As a group, they tend to be very hyper, always communicating and sharing via the different social media platforms, texting, email, etc. Smartphones are their tools of consumption. Consequently, marketing to this target demographic is extremely contingent on understanding how they communicate. Important Millennial buying behavior traits (a.k.a. marketing touch points):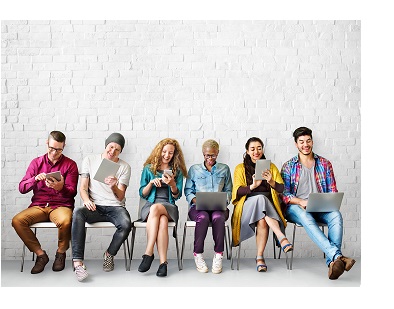 Attention – Grabbing their attention (e.g., visuals) leads to impulse purchases. Market research revealed that 40 percent of men and 33 percent of women said they will make an impulse purchase if something captures their fancy.  
Interest – Creative and interesting content important. Remember, Millennials share! Develop a high level of interest that results in social media momentum via interaction. Instagram and Snapchat are two of their favorite platforms thanks to eye-catching, mouth-watering visuals when it comes to food.
Call to Action – Provide purchase incentives (product and service) that lead to sales. Market research indicates that 42 percent of this generation respond immediately to incentives and special deals.
Millennials have become a key demographic in foodservice based on their eating-away-from-home behavior, thus it is important to study and familiarize your organization with their marketing touch points.

Joe Beitzel
Director of Channel Marketing
Custom Culinary, Inc.