Flavor Inspirations:
Vegan at Your Doorstep
Nov 11, 2016
Did you know that November is World Vegan Month, which was created by The Vegan Society? The society was first founded in 1944 in the United Kingdom. Numerous events (e.g. London cooking classes, Cologne trade fair, etc.) are held throughout the month, primarily in Europe. In addition, this year the society inaugurated an online digital movement to celebrate the 22nd World Vegan Month – the 30-Day Vegan Pledge complete with a tool participants can use to calculate the number of animals they can save by going vegan.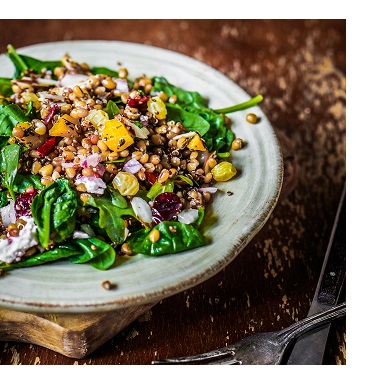 Fact Check: Currently 5% (16 million) of the U.S. population is vegetarian and half of those individuals are vegan. How many of these people are busy vegans? I finally entered a question that Google could not answer. Given our busy lifestyles, I Googled to learn if there were any vegan home meal delivery services since home meal delivery services have been receiving its fair share of buzz these days. Note: Last year I briefly addressed the "Delivery Revolution" in a post titled Disruptive Foodservice Delivery. My search yielded a new vegan delivery service called Veestro. The company was founded back in 2013 by the brother and sister duo, Mark Fachler and Monica Klausner. They deliver anywhere in the U.S., bistro-style, 100% plant based meals (e.g. lentil meatloaf, oatmeal breakfast pie, etc.). All their meals are locally sourced, fresh frozen, ready to heat. Veestro has exhibited robust growth (300% annually) since it was launched.
The culinary team here at Custom Culinary would like to wish everyone who enjoy plant-based foods, a happy World Vegan Month.

Joe Beitzel
Director of Channel Marketing
Custom Culinary, Inc.