Flavor Inspirations:
Breakfast Sandwiches
Feb 08, 2017
I was at O'Hare airport recently, when I stopped in at renown Chicago restaurateur Rick Bayless's Tortas Frontera for a quick breakfast. I enjoyed an Egg & Chorizo Torta (Mexican) breakfast sandwich. It was a real treat since my breakfasts this year have mainly consisted of breakfast granola bars. It also prompted me to research breakfast sandwiches to pull together content for a blog post for National Hot Breakfast Month.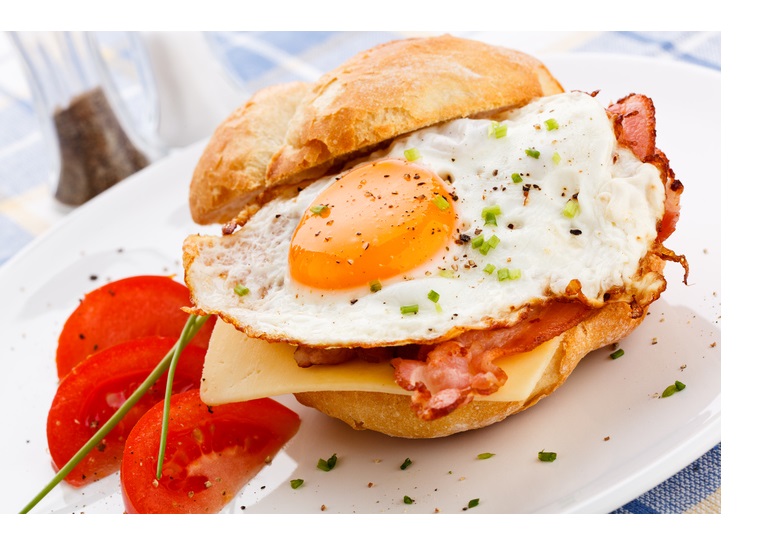 #BreakfastSandwiches on Twitter yielded primarily classic sandwich recipes: egg, cheese and a breakfast protein (e.g., ham, bacon, etc.) either on a muffin, biscuit, bagel or in a wrap (very popular). I hit gold at Thrillist.com detailing the 21 best breakfast sandwiches in America. The two breakfast sandwiches that piqued my interest were from the Pacific Northwest:
The Reggie Deluxe

– Pine State Biscuits in Portland, Oregon menus a slab of fried chicken smothered in sausage gravy, melted cheese, bacon and egg.
Fried Egg Sandwich with Dungeness Crab

– An operator in Pike Place Market in Seattle offers on a buttery roll, a fried egg with an avocado spread, a popular local cheese (Beecher's) and a pile of Dungeness Crab.
You do not have to travel all the way to the Pacific Northwest for some breakfast sandwich concepts to menu as a LTO, especially during National Hot Breakfast Month. Just visit the recipe section on our website. One of our culinary team's most popular breakfast item is the Ranchero-Style Scrambled Egg Wrap. We also want to give a heads up for all those innovative operators that plan on creating their own breakfast specialty sandwiches. Check out our complete line of White Savory Gravies or Hollandaise Sauces to smother your breakfast sandwiches' ingredients between the buns. Remember, Be True To The Food.

Joe Beitzel
Director of Channel Marketing
Custom Culinary, Inc.