Flavor Inspirations:
Snacks - Healthy Future
Feb 17, 2017
February is National Snack Food Month. Consequently, I want to post about the latest trends in snacks. Based on what I have been reading online, healthier snacks are in demand with consumers. According to Packaged Facts, healthier snack items are projected to grow at a compounded annual growth rate of 6.2% and reach total sales of $1.7 billion by 2019.
Over the past decade, the percentage of consumers that graze on healthier snack foods has grown from 24% to 30%. More consumers are looking for great tasting, "good-for-you" products – more fruit based snacks and items made with alternative ingredients like pulses (e.g., chickpeas), sweet potato, kale and the new kale, seaweed. In January at the Winter Fancy Food Show held in San Francisco, healthy frozen items packed with nutritional benefits (e.g., probiotics, antioxidants) took center stage. Some of the items exhibited exotic flavors like cacao and goji berry, mango, monk fruit and chicory.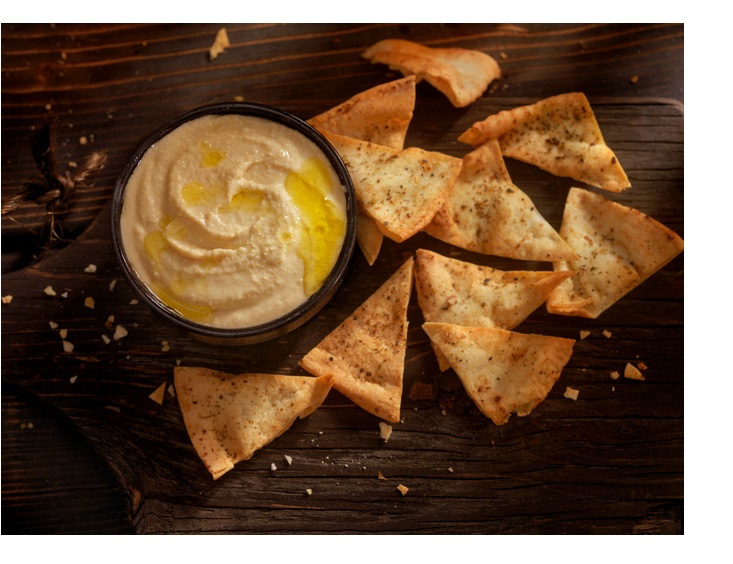 One healthy snack item that works well for non-commercial operators, especially in their "grab & go" is flavored hummus. Our team in Lombard has developed numerous recipes. Originally Middle-Eastern in origin, out team has added various global flavors to their recipes – Thai Red Curry Hummus and Latin Citrus Hummus. They even have added some spice to a more traditional Middle-Eastern Hummus by adding harissa which is an on-trend, popular spice right now.
Snacking has become a norm as it relates to our daily eating patterns. It is important to recognize that snack foods are evolving from traditional favorites (salty) to healthy and represent a huge opportunity for the food-away-from-home channel. Feel free to contact us and we will work with you to develop some healthy options that work best in your operations.

Joe Beitzel
Director of Channel Marketing
Custom Culinary, Inc.