Custom Culinary® bases are truly best-in-class. From traditional paste and granular formats to our newest liquid concentrates and ready-to-use Asian broths, we offer an impressive selection of flavor-forward bases suited to every back-of-house need. Custom Culinary® bases are made with the finest ingredients, for quality and performance you can rely on.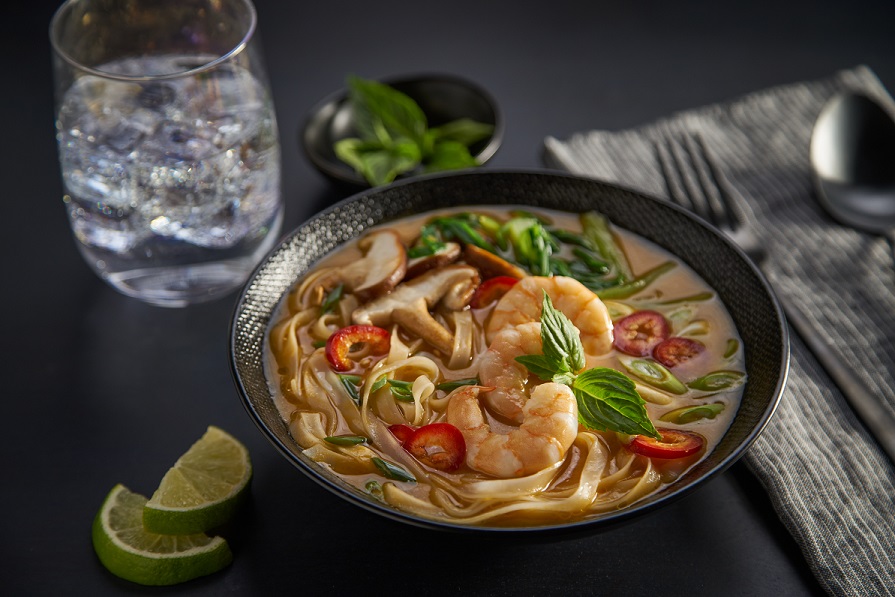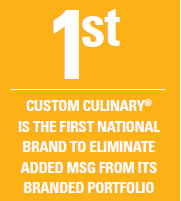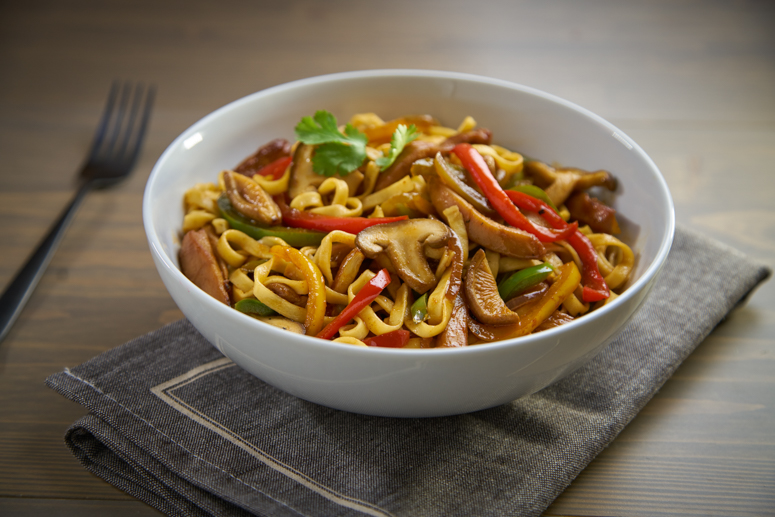 Gold Label True Foundations™ Liquid Stock Concentrates
Chicken, beef and vegetable flavor profiles in a truly convenient format. Create rich soups, stocks and marinades in an instant—or pour on the flavor straight from the bottle, with no mixing required.
Click here for more information on these new products!

 Passport Global Flavors™ by Custom Culinary® Asian Broths
Bring on-trend noodle bowls to your menu without the time or labor required to make complex broths from scratch. Frozen ready-to-use format is easy to prepare, simply by boiling or steaming in the bag.
Click here for more information on these new products!
Gold Label True Foundations™ Bases
These innovative bases were developed with the needs of both operators and patrons in mind, featuring clean and simple ingredient decks for incredible made-from-scratch flavor.
Gold Label Savory Roasted® Bases
Choice cuts of premium chicken, beef and garden vegetables are slow-roasted to deliver deep, intense caramelized flavor and aroma—creating a dining experience worthy of your most craveable dishes.
Gold Label Bases
Featuring well-balanced flavor profiles developed to taste, look and perform like scratch-made stock simmered for hours. Lineup includes meat-first bases, seafood, vegetable and low sodium options.
Master's Touch® Bases
Protein-based stocks highlighting well-rounded meat-driven flavors, with complementary herb and seasoning notes. Wide selection of varieties available, including low sodium options.
Chef's Own™ Bases
Best-in-class meat-first varieties available at an excellent value. For quality and convenience at a great value, look to our granular paste and dry granular formats.
Click the video to watch our Food Bases video!

Delicious soups, braises and marinades start with a perfect base. And with Custom Culinary®, the possibilities are endless. Our bases are easy to use across menu applications, saving time and labor while improving consistency in finished dishes.
• Create soups and stocks with made-from-scratch flavor
• Use as the foundation for rich sauces and gravies
• Develop menu items that meet nutritional demands, such as low sodium, vegan or gluten-free
• Infuse flavor into cooking liquid for grains and vegetables
• Try as a marinade, rub or glaze for proteins
• Ready to use, straight out of the jar—for flavor in an instant
Click below to download our new Food Bases brochure for more information!