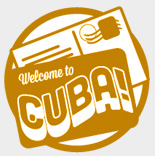 Trend No. 1: Welcome to Cuba!
As restrictions on commercial air travel between the U.S. and Cuba start to loosen, a new world of culinary excitement is crossing borders. It's time to get to know real Cuban cuisine—not just the eponymous sandwich so common to South Florida! Authentic Cuban fare takes its influence from Spain, Africa and the Caribbean, with such staples as congri (rice and beans), ropa vieja (stewed |shredded beef) and tostones (fried plantains) accented with garlicky mojo sauce.
Try a Citrus-Chili Cuban-Style Sandwich, our variation on the cubano
---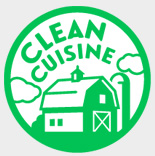 Trend No. 2: Clean Cuisine
The clean labeling movement confirms that today's consumers are more interested in the story behind their food than ever before—starting with the ingredients that go into every dish. Manufacturers are working to remove sensitive or unnecessary ingredients and allergens from their products, without compromising the flavors patrons love. Clean cuisine is real, recognizable, true and authentic.
Sustainability in action and our innovative wholesome initiatives
---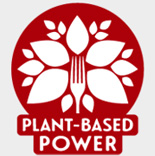 Trend No. 3: Plant-Based Power
Who's ordering meat-free cuisine these days? Hint...not just vegetarians. Plant-based diets address food waste and sustainable production, some of the biggest issues facing the food industry today. Patrons are choosing dishes rich in legumes, nuts, seeds, vegetables and fruit for dietary, ethical and environmental reasons. And chefs are embracing "ugly" veggies, the root-to-stem movement and even using meat as a garnish rather than a main course.
Serve up Harissa Tofu with Vegetables, a flavorful vegetarian dish
---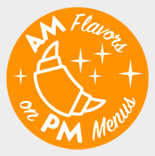 Trend No. 4: AM Flavors on PM Menus
When breakfast meets dinner, fun and familiar flavors appear in unexpected menu applications—to the delight of patrons. But we're not talking classic breakfast items consumed later in the day. Think mashup meals like burgers with hollandaise sauce, maple-syrup-glazed chicken sandwiches or savory oatmeal bowls with sun-dried tomatoes and basil. Sweet and savory jams, sauces and marinades help to tell a unique flavor story that appeals to patrons at any daypart.
Crab Cakes with Dijon Hollandaise bring a morning flavor to the evening daypart
---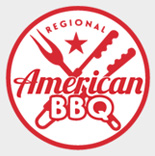 Trend No. 5: Regional American BBQ
With so many distinct sauces, marinades, rubs, proteins, woods and cooking techniques in play, no American fare evokes more pride than regional barbecue. And while many BBQ lovers are fiercely loyal to their hometown style, others are interested in sampling the entire country. Whether it's sweet and tangy Memphis ribs, South Texas barbacoa or Alabama-style pulled chicken, there's a type of barbecue for every consumer preference.
Featured product: Custom Culinary® Gold Label Kentucky-Style Bourbon Sauce
---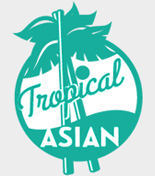 Trend No. 6: Tropical Asian
Awareness of hyper-regional global cuisine continues to grow as we take a closer look at the foods of Southeast Asia. Tropical climates, unique geography and historical influence give Indonesian, Malaysian, Cambodian and Filipino fare exciting flavors all their own. From authentic, traditional dishes to contemporary street food, tropical Asian cuisine is ready to make a mark on American menus. By introducing authentic flavors in familiar formats, operators can encourage patrons to sample something new.
Featured product: Custom Culinary® Master's Touch® Sriracha Lime Flavor Concentrate
---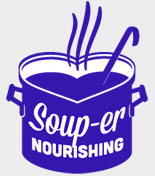 Trend No. 7: Soup-er Nourishing
Patrons love the comfort that can only come from a satisfying bowl of soup, and the trendiest varieties provide rich flavor and immune-boosting power to boot. The "Chicken Noodle 2.0" movement is here to stay! Slow-simmered bone broths, authentic pozole, hearty ramen and other authentic soups feature such beneficial ingredients as turmeric, ginger and lemongrass. Enriched or fortified soups full of kale, lentils and quinoa create satisfying meals in their own right.
Our Beef Barley and Vegetable Soup is a good source of protein, is low in fat and has 0g trans fat
---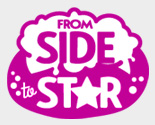 Trend No. 8: From Side to Star
Don't dismiss side dishes—they have the power to drive traffic, boost check averages and add an innovative signature touch to your menu. From mixing up portion sizes (i.e. offering shareable or family-style options) to rethinking the standards (such as fries, sautéed vegetables and mashed potatoes) to showcase more exciting flavors, the possibilities are endless. Turn menu mainstays into "rock star sides" and differentiate your operation in a brand new way.
Elevate your sides with a dish like Mushroom Pale Ale Sweet Potato Fry Poutine
---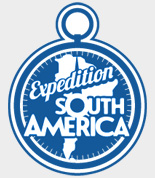 Trend No. 9: Expedition South America
Pack your bags and take a trip to the birthplace of ceviche, churrasco and asado—we're going to learn about the exciting cuisines of Peru, Brazil and Argentina. A unique blend of cultural influence and indigenous techniques gives South American dishes unexpectedly widespread appeal. Flavors and key ingredients from these countries are starting to emerge on American menus, along with an increase in restaurants specializing in these cuisines.
Add the flavors of Argentina to your menu with our recipe for Low Sodium Chimichurri Sauce
---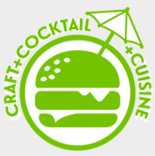 Trend No. 10: Craft + Cocktail + Cuisine
Cocktail pairings are taking a surprising new turn—rather than matching a beverage to a dish, it's about creating menu items that showcase the alcohol-inspired flavors within. Craft cocktail aficionados are sure to appreciate edible versions of their favorites, such as pork tenderloin with mojito glaze, margarita salad dressing or steak drizzled with a Manhattan reduction. Mixing up format and flavor can lead to inspired, delicious results!
Patrons will love our unique, flavorful Bourbon Cherry Salmon Burger
---